Job market shows some improvement
Reports show the market is deteriorating at a slower pace, but unemployment is expected to remain high for some time.
Photos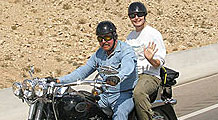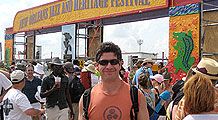 From a half-price deck to spending time with the kids to traveling around the country in pursuit of the best party, these people are making the most of the downturn.
Millions of job openings!
NEW YORK (CNNMoney.com) -- The pace of U.S. job losses has slowed but the labor market is expected to remain weak, according to reports released Wednesday.
Automatic Data Processing, a payroll-processing firm, said private-sector employers cut 473,000 jobs in June, a 2.5% improvement from the revised 485,000 drop in May.
The June job cut total was more than expected. Economists surveyed by Briefing.com had forecast a loss of 394,000 jobs last month.
However, the May tally was revised lower. ADP originally reported a loss of 532,000 private-sector jobs in May
While the economy has shown some signs of stabilization, unemployment is likely to remain high "for at least several more months," according to ADP. However, the firm said that the pace of the decline in the job market has slowed.
"We are not shedding jobs as rapidly, but the labor market is still in a state of decline," said Joel Prakken, an ADP spokesman and chairman of Macroeconomic Advisers, LLC.
Looking ahead, Prakken said he expects additional job losses of between 800,000 and 1 million by the end of the year.
Large businesses, those with 500 or more workers, shed 91,000 jobs. Medium-sized businesses, with between 50 and 499 workers, chopped 205,000 workers. And small-businesses, those with less than 50 workers, shed 177,000 jobs.
Construction employment, which has been shrinking for 29 months, declined by 97,000 jobs in June. The financial services sector cut 29,000 jobs in the month.
The ADP report is based on payroll data from about 500,000 employers across a broad range of industries.
Separately, outplacement firm Challenger, Gray & Christmas Inc. reported that the number of job cuts announced in June fell for the fifth straight month, after reaching a seven-year high in January.
Challenger said job cut announcements by U.S. employers totaled 74,393 in June, a 33% decline from May. It was the lowest total since March 2008 and 9% lower than the number of job cuts announced in the same month a year ago, according to Challenger.
"This recent drop-off may be indicative of an overall downward trend in layoff activity," said John Challenger, chief executive officer of Challenger, Gray & Christmas said in a statement.
However, states struggling with severe deficits are still laying off a substantial number of workers, according to the report. The government/non-profit sector was hit the hardest for the fourth month in a row, with 19,438 announced job cuts in June. The automotive sector had the second highest tally of planned cuts, followed by the transportation industry.
"The government and non-profit sector will continue to be a source of heavy job cutting for the remainder of the year. States and local municipalities are running significant budget deficits and have no option but to keep making cutbacks in services and personnel. Even after an injection of federal stimulus money, many states will still be in the red," Challenger said.
"Meanwhile, job cuts in financial services, industrial-goods manufacturing, computer and consumer products have slowed considerably and may continue to do so with the economy stabilized. It could be several more months before we see hiring make a comeback, but it appears that many employers have reached the staffing levels they need to make it through the recession," he added.
The financial services industry, which was the hardest hit in 2008, announced a mere 2,085 job cuts in June.
Altogether, employers have announced nearly 900,000 job cuts so far this year -- the largest total since Challenger began tracking the figures in 1989.
The government's monthly jobs report is due Thursday. The Labor Department report is expected to show that the economy shed 363,000 jobs in June, slightly more than the 345,000 reported for May, according to a consensus estimate of economists compiled by Briefing.com. The unemployment rate is predicted to rise to 9.6% from 9.4%.
Have you exhausted your unemployment benefits? We want to hear about your experiences. E-mail your story to realstories@cnnmoney.com and you could be part of an upcoming article. For the CNNMoney.com Comment Policy, click here.

Features

These Fortune 100 employers have at least 350 openings each. What are they looking for in a new hire? More

It would be the world's second-biggest economy. See how big companies' sales stack up against GDP over the past decade. More