GM awaits its fate as closing arguments end
A ruling from the judge presiding over its bankruptcy case could be imminent as closing arguments conclude, with creditors pressing against automaker's plan.
Photos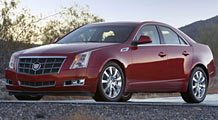 301 Moved Permanently
---
nginx
NEW YORK (CNNMoney.com) -- Lawyers wrapped up their closing arguments in the GM bankruptcy case Thursday, opening the way for the judge to decide whether to approve or deny the sale of the automaker's assets to a "new GM."
GM's lead attorney, Harvey Miller of Weil Gotshal & Manges, urged Judge Robert Gerber to approve the sale of GM's assets, arguing that there was no other option besides liquidation. "No one objector has brought forth a viable alternative other than, 'your honor should deny the application,'" a scenario that he likened to "playing Russian roulette with the government."
Miller said, "in effect, the objectors are saying, 'If I can't get my pound of flesh, then let GM go down in flames.'"
With Thursday's proceedings ended and a long holiday weekend, decision from the presiding judge isn't expected until Monday.
The U.S. Treasury has imposed a July 10 deadline for approving the deal saying that it would otherwise walk away.
Miller dismissed suggestions by some objectors that the Treasury was bluffing. "As we stand here today, GM's market share is eroding," he said, noting also that the value of the assets would plunge in liquidation.
Thursday is the third day of hearings in bankruptcy court in New York in which representatives of GM's unsecured bondholders were able to present their arguments regarding the company's reorganization.
The representatives explained to the court that they shouldn't be left behind in GM's bankruptcy process, arguing that such a move is not legal.
Michael Richman, an attorney from the firm Patton Boggs representing a group of dissident bondholders addressed the judge about "the absence of real choice in the dominance of the government," referring to the U.S. Treasury's role in pushing the bankruptcy process forward.
He said that the Treasury, in imposing it's July 10 "drop dead deadline," was using a "my way or the highway" attitude in refusing to consider alternate means of restructuring.
He said the court should not rush to get the deal done by July 10. "Since filing Chapter 11 GM's assets are not wasting, not deteriorating and not melting," he argued.
Oliver Parker, who said he was representing himself as a bondholder, told the judge, " it is not [in] my interest, or [in] any bondholder's [interest] for GM to liquidate. All we want is a chance to negotiate with the government fairly."
David Jones, of the U.S. attorney's office representing the Federal government in this case said, "The government is not simply sacrificing principle for expediency, as we are accused of doing. We are using established law. The evidence is clear that the sale achieves the highest possible recovery for the assets being sold."
Jones reiterated that the government "has no intention of funding this deal" if a decision is not reached by July 10.
Much of the prior day's testimony was from Harry Wilson, a member of the auto team that is helping GM and the U.S. Treasury with the bankruptcy process.
Wilson, who has made a career out of investing in distressed firms, said the government has set a July 10 deadline for the restructuring plan to be completed.
"This business can not withstand a process of uncertain duration," Wilson said. "GM was far too large, too complex and too complicated to survive a [routine] Chapter 11 process."
Mark Salzberg, an attorney with Washington-based Patton Boggs, representing unsecured bondholders of GM, asked Wilson a series of questions about the reasoning behind leaving bondholders out of the bankruptcy process.
Wilson said that one of the "strategic benefits" of a 363 sale, in which the preferred assets of the old GM are transferred to the new GM, is that "consent of bondholders was not required."
Wilson said that there were other benefits, including "speed, certainty and the ability to leave liabilities that did not have any benefit to the enterprise."
New GM: The Detroit-based automaker, which filed for court protection on June 1, wants to use bankruptcy to create a new company and shed crushing debt and expensive contracts.
Under the plan, U.S. taxpayers would end up owning 60% of the new GM, with other stakes held by Canadian governments, bondholders and the United Auto Workers union.
Holders of $27 billion in GM bonds would get stock in the reorganized company, as will a union-controlled trust fund that will take stock rather than the $20 billion in cash it had been owed to pay future retiree health care costs. Those 650,000 retirees will have their coverage reduced.
GM plans to close more than a dozen factories, drop U.S. brands and shut down up to 40% of its network of 6,000 dealerships.
A successful and swift move through bankruptcy is crucial to GM's restructuring and a key test of the Obama administration's efforts to rescue GM and Chrysler.
Chrysler's bankruptcy was approved on June 1, just hours before GM entered Chapter 11. An attempt by creditors to block the Chrysler bankruptcy was turned back by the U.S. Supreme Court.
On Friday, in a move that could smooth its restructuring, GM filed documents in U.S. Bankruptcy Court in New York saying that it had agreed to accept legal responsibility, post-bankruptcy, for drivers who are injured by vehicle defects in old cars.
'Business is doing better': General Motors is trying to turn itself around amid slumping auto sales and a severe recession.
On Tuesday, GM's chief executive testified that the company's June sales were stronger than expected -- in part because the bankruptcy process is going swiftly.
"Business is doing better for a number of reasons, one of which being that this process will be quick," said General Motors CEO Fritz Henderson.
In 2008, GM announced its largest-ever annual loss of $38.7 billion. The company has $27 billion in debt. In May, its stock slipped below $1 a share for the first time since the Great Depression.
Lawyers representing a variety of claims against GM -- including asbestos-related and consumer -- subjected Henderson to a barrage of questions in testimony. They wanted to know why clients had been left behind in the bankruptcy process. Henderson said the decision to leave the claims out of the bankruptcy process was concluded during negotiations with the U.S. Treasury.

Features

These Fortune 100 employers have at least 350 openings each. What are they looking for in a new hire? More

It would be the world's second-biggest economy. See how big companies' sales stack up against GDP over the past decade. More