Health care reform's strange bedfellows
Can a conservative small business lobby unite with liberals to save the U.S. health-care system?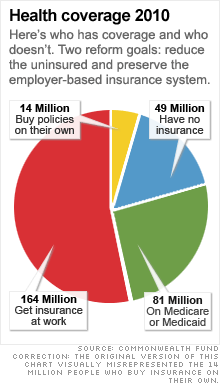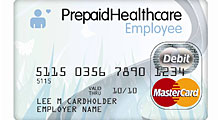 America's health care system is expensive, inefficient, and leaves many citizens without coverage. Here's what 6 entrepreneurial companies are doing about it.
WASHINGTON, D.C. (Fortune Small Business) -- On a blustery January morning, a handful of journalists dutifully reported to a small, ornately detailed meeting room in a corner of the U.S. Capitol to cover a staple of official Washington life: the nonnews news conference. Backed by a phalanx of American flags, three senators stood to demand prompt and bipartisan health-care reform. But no new legislation was announced, and no new compromise had been brokered.
It was clear, in fact, that the senators didn't even agree on the shape of the reform they so earnestly demanded. Both Democrats present, Richard Durbin of Illinois and Sheldon Whitehouse of Rhode Island, backed a government insurance plan that would compete with private coverage. Utah Republican Orrin Hatch, luminous in a charcoal suit and rich magenta tie, insisted that reform couldn't include expansive new government programs or insurance mandates.
Although short of newsworthy, the press conference was noteworthy -- not for the senators but for the four senior lobbyists who flanked them. They included the heads of two famously liberal interest groups -- AARP (formerly known as the American Association of Retired Persons) and the Service Employees International Union (SEIU) -- plus the leaders of the Business Roundtable and the National Federation of Independent Business (NFIB). Whitehouse described these four middle-aged white guys as "the bookends in our political debate," and he wasn't far off.
The four lobbyists represented an improbable coalition called Divided We Fail. Its mascot is a mutant donkey-elephant. Its goal: a grand bipartisan deal to fix our dysfunctional health-care system. Like the senators, Divided We Fail's leaders don't agree on how to reform health care. Their alliance is based on the hopeful assumption that generating bipartisan momentum to act will lead eventually to a compromise that all sides can live with.
Then-NFIB president Todd Stottlemyer spoke last, and briefly. "The status quo is unacceptable," he said. "It will result not only in personal family bankruptcy but in a nation of bankruptcy. And that is why we have come together to work for comprehensive health-care reform."
The NFIB is a national small business lobbying organization known for the purity of its adherence to an antitax, antiunion, antiregulation ideology. The group determines its policy positions by surveying its members, who have spoken decisively against the estate tax, the Family and Medical Leave Act, and the proposals, now circulating in Washington, to cap and trade greenhouse gas emissions. The NFIB rose to prominence in 1993 when it helped derail Hillary Clinton's health-care reform initiative, which it saw as an alarming extension of the federal government's reach.
Over the years the NFIB has peddled numerous free-market alternatives, including tort reform to reduce malpractice litigation; tax incentives that would induce individuals to purchase insurance on their own; and so-called association health plans, which would allow employers to buy cheaper coverage for their workers through national trade associations. This last idea held particular appeal for the NFIB because the plans would create large risk pools that could be managed in states with lax regulations. (Perhaps not coincidentally, the NFIB would be among the groups empowered to sell such insurance.)
Once more, health-care reform is shaping up to be the most important -- and controversial -- domestic policy initiative of a young Democratic president's new administration. Once more, the NFIB is in the thick of the debate. But this time the organization says it wants to play a constructive, rather than obstructive, role.
For NFIB members, as for many small businesses, health insurance is rapidly becoming an unaffordable luxury. The premiums that small firms pay for family coverage have climbed 113% since 1999, according to the Kaiser Family Foundation. And the percentage of firms with fewer than 10 employees that offer health insurance to their workers fell to just 49% in 2008, down from 56% in 1999. Increasingly, small companies that do offer insurance are buying plans that provide less coverage for more money.
Divided We Fail represents the NFIB's second effort in recent months to find a bipartisan solution to the health-care crisis. Last year the organization worked with Durbin, along with Sen. Blanche Lincoln, D-Ark., and two Republicans, to craft the Small Business Health Options bill (SHOP). Like the old association health plan idea, SHOP would drive down insurance costs by creating national risk pools for small employers. From the NFIB's perspective, the compromise is that SHOP envisages a more active role for government.
In all, the past three years have marked quite a reversal for the NFIB. Indeed, last year the group even helped bring back Harry and Louise, the fictional stars of the famous ad campaign that contributed to the Clinton initiative's rapid collapse. In last year's TV spots, which aired in Denver and Minneapolis during the party conventions, the couple who once denounced the evils of socialized medicine had a brand new message: Reform health care now.
The Divided We Fail press conference took place a week before Barack Obama's inauguration. An air of anticipation hung over Washington, and it seemed to hold questions especially for the NFIB. How would this staunchly conservative organization, long branded as an extension of the Republican Party, conduct business in a Democratic Washington? Would its apparent flexibility on health-care reform be the exception or the rule?
Ideologues vs. Pragmatists
Democrats and Republicans alike regard the NFIB as one of the most powerful lobbies in Washington, despite its declining membership -- which has fallen from about 600,000 in 2001 to 350,000 today -- and relatively small budget. (The NFIB spent $4.2 million on lobbying in 2008. By contrast, the Pharmaceutical Research and Manufacturers of America spent $28 million and the U.S. Chamber of Commerce spent nearly $95 million.)
The group's power flows from its ability to mobilize small business owners in nearly every congressional district. Scandalous recent headlines notwithstanding, members of Congress generally don't love meeting lobbyists. But they do like to meet constituents, and the NFIB knows how to make those introductions -- sometimes by the thousands.
The NFIB "would send out polling questions to its members," recalls Maria Freese, a former lawyer for the Democratic side of the Senate Finance Committee. "And it would come back with these printouts -- you would get these stacks three inches deep that had names and addresses of every small business in your state that had signed on to whatever issue the NFIB was circulating."
While the NFIB insists that its members' views reflect the small business community at large, opponents argue that the NFIB membership is self-selecting. "There are lots of small businessmen who are liberal Democrats -- they're not members of the NFIB," notes Burt Carp, a lawyer and veteran Democratic lobbyist.
That's what makes the NFIB's recent health-care moves so remarkable. By supporting Durbin's SHOP bill and joining Divided We Fail, Stottlemyer signaled that the NFIB was now willing to do business with all parties. Would the members go along with this about-face?
"There was certainly some concern that they were going further than their membership might feel comfortable with," says John Motley, who served as an NFIB lobbyist from 1971 until 1995.
The limits of compromise
A few days after that January press conference, Stottlemyer resigned from the NFIB, citing a desire to spend more time with his young family. The federation named Dan Danner, its veteran chief lobbyist, to the job. Danner, who served as a political appointee in the Reagan administration, is well regarded in D.C. and has pledged to continue along the bipartisan path that Stottlemyer cleared.
But now that legislators are negotiating actual reform provisions, Divided We Fail may have run its course. The partners all agree, says Danner, 63, on the importance of measures that cut costs and limit insurers' ability to deny coverage. Yet the liberal SEIU would not comment about Divided We Fail or about its relationship with the NFIB for this story.
Maybe that's because in many respects the NFIB's idea of health-care reform bears little resemblance to the Democratic vision. The NFIB despises the public insurance option that President Obama and most Democratic legislators favor, seeing it as an inevitable route to the hated single-payer system. And it is dead set against a play-or-pay mandate on employers.
In late April, NFIB official Denny Dennis took this message to a hearing convened by the House Ways and Means Committee, whose Republican minority had invited him to testify. As head of the NFIB Research Foundation, Dennis is responsible for the raft of information that the organization produces about small businesses, including frequent polls and monthly economic reports. He considered the hearing a valuable opportunity because, as he explained afterward, "it was the chairman sitting there himself. If you can make your point without staff filter, that really is helpful."
From the cheap seats, it didn't look so helpful. The representatives listened impassively as each witness made an opening statement. When his turn came, Dennis attempted to steer the legislators away from mandates and toward cost-cutting. "Employer-mandated health insurance," he said, "is bad for small business, bad for low-income people and bad for the economy."
After the last witness finished, chairman Charles Rangel, D-N.Y., thanked the panel. "We recognize that you're not Republican and Democratic witnesses, it's just who invited you, [and] that all of you are concerned about improving the health care of Americans," he began. "I don't think it's necessary to say that, but I just want to make the record clear -- as I tear into Denny Dennis, the Republican witness."
The chairman was merciless. He spoke of the uninsured, half of whom, he noted, "work every day. And if they have a serious illness in this great country of ours, they've got to get care. Do you agree? What do we do with these people?"
Dennis was outgunned; each time he tried to speak, Rangel cut him off. "We're going to take care of these people," the chairman declared finally. "And if you don't help us to do it, we may have a way to do it that you don't like."
The next Democrat to speak, Rep. Sander Levin of Michigan, picked up where Rangel left off. "The problem is, you don't like a mandate, you don't like a public plan, but you have no plan," he lectured. "I think you need to come forth with a very specific proposal that would ensure that there would no longer be 50 million uninsured in this country."
This was partly theater, of course. The NFIB does have a proposal -- the SHOP bill's regulated association health plan initiative. In an odd sign of today's changing political landscape, it was left to a Democrat on the committee, Ron Kind of Wisconsin, to put that squarely on the record. (Kind sponsored the House version of SHOP.) But while aspects of SHOP could ultimately be incorporated into the final legislation, the bill itself isn't really on the table.
The hearing ran long; it was interrupted several times for votes on the House floor. One was on the budget resolution that, among other things, would allow the Senate to pass health-care reform by 50 votes rather than 60, so that opponents won't be able to stop it with a filibuster. While the health-care hearing stood in recess, the House passed the resolution 233 to 193. No Republican voted for it.
In the hearing room and on the House floor, Democrats made it plain: They too had reached the limits of compromise.
Decision time
In June, House Democrats circulated a draft of health-care reform legislation that, true to Rangel's word, included both a public option and an employer play-or-pay mandate. The draft bill was light on specifics, but it seemed at least possible that both measures would eventually make it through the legislative meat grinder.
The NFIB denounced the House bill as legislation that would "raise rather than lower costs, decrease rather than increase competition and eliminate rather than expand choice." The organization also insisted that it would "remain a committed participant in the health reform debate, working to support legislation that results in lower costs, more choice and real competition for our nation's job creators."
What does that mean, exactly? The NFIB will have a tough choice to make if something like the draft House bill ever comes to a vote. Will it support an expanded government role in health care, or at least hold its fire? Or will Danner and his comrades oppose reform with the same fury they mustered when they helped scupper the Clinton initiative back in 1993?
I put this question to Danner in late June, as the NFIB geared up for the great summer health-care debate. "It's way too early for us to get caught up in what-ifs and hypotheticals," he answered in an e-mail, adding that "we are open to learning more" about compromise alternatives to the public option.
So what happens if the NFIB's mostly right-wing members want no part of a grand bipartisan deal on health-care reform?
"Dan truly believes that the NFIB membership sets the policy of the organization, and he will represent that position without compromising it in any way," says Motley, the former lobbyist.
By July, the Divided We Fail coalition had gone quiet, though the parties were still meeting weekly. But given the alternatives on the table, Danner's Main Street constituency may find that the health-care status quo is acceptable to them after all.
In that case, Divided We Fail could turn out to be a self-fulfilling prophecy.

To write a note to the editor about this article,
click here
.