House to vote on extending unemployment benefits
Legislation calls for jobless Americans in high-unemployment states to get an additional 13 weeks of checks.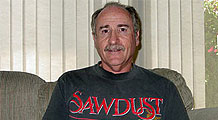 In July, CNNMoney.com told the stories of 4 out-of-work Americans who had just lost their unemployment benefits. Here's where they are today.
NEW YORK (CNNMoney.com) -- Jobless Americans in high-unemployment states would see their benefits extended for another 13 weeks under legislation to be considered by Congress next Wednesday.
The House measure would lengthen benefits for the more than 300,000 people who live in states with unemployment rates greater than 8.5% and who are set to run out of compensation by the end of this month, a Democratic aide said. The legislation would also help another 1 million people who are scheduled to lose benefits by the end of the year.
Some 26 states and the District of Columbia fall into this category. Workers in other states could qualify if their state is expected to hit an 8.5% unemployment rate soon or meets other criteria. The national unemployment rate hit 9.7% in August, the highest in 26 years.
Pressure has been building on Capitol Hill to extend unemployment benefits as the jobless rate continues to rise and openings remain scarce. Although Congress has twice voted to extend benefits over the past year, an estimated 400,000 people are expected to lose their checks by the end of this month and 1.4 million will by the end of the year, according to the National Employment Law Project.
"Now is not the moment to pull the plug on America's jobless workers or to deal a body blow to the nation's nascent economic recovery," said Beth Shulman, the group's chair, in testimony before the Senate Finance Committee on Tuesday.
The cost of the additional benefits would be offset by extending for one year an employer-paid federal unemployment tax that has been in place for the past three decades, and by requiring that reporting on newly hired employees include a start date, which would reduce unemployment insurance overpayments.
The measure is expected to pass in the Democrat-controlled House, though it could face a challenge in the Senate. The Democratic leadership in the Senate said they hope to push it through as quickly as possible once the House acts.
But Senate Republicans want to see a bill before they comment, said Don Stewart, spokesman for Sen. Mitch McConnell, R-Ky. The senator believes the best way to help the unemployed is to get the economy moving again.
Some GOP lawmakers have said they would back an extension. Sen. Jim DeMint, R-S.C., last month told Fox News that he would vote in favor of extending benefits.
"Yes," DeMint said. "Yeah, we'll definitely support it."
Can't find jobs
Extending unemployment benefits is critical because the jobless can't find new positions in this recession, experts said. A record 50.7% of the unemployed fail to find work within six months of receiving benefits, according to the National Employment Law Project. There are now more than six potential workers for each opening, up from 1.7 in December 2007.
In most states, the unemployed receive 26 weeks of state-funded benefits. Depending on where they live, they could get federally funded extensions for a total of 79 weeks.
Governors of 22 states appealed to Congressional leaders this week to quickly pass extended benefits.
"Employment lags behind economic recovery, and we cannot forget that help for unemployed workers and their families remains a critical need," said Gov. Jennifer Granholm of Michigan, which has the highest jobless rate in the country.

Features

These Fortune 100 employers have at least 350 openings each. What are they looking for in a new hire? More

It would be the world's second-biggest economy. See how big companies' sales stack up against GDP over the past decade. More