CIT files for 5th largest U.S. bankruptcy
Small business lender seeks court approval for a debt reorganization that has approval of bondholders.
301 Moved Permanently
---
nginx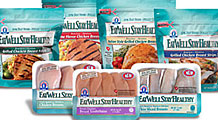 As consumers cut back, businesses are scrambling. 14 brands you know -- from an NHL hockey team to Obama's suit maker -- that are hitting the skids.
NEW YORK (CNNMoney.com) -- CIT Group Inc., one of the nation's leading funders of small and medium-sized businesses, filed for the fifth largest bankruptcy by assets in U.S. history Sunday as part of a reorganization plan that has the support of an overwhelming majority of debtholders.
In a statement, the company said it is asking the U.S. Bankruptcy Court for the Southern District of New York for a quick approval of the prepackaged plan. CIT said none of its operating subsidiaries would be affected by the filing, allowing them to continue operations.
"The decision to proceed with our plan of reorganization will allow CIT to continue to provide funding to our small business and middle market customers, two sectors that remain vitally important to the U.S. economy," said CIT (CIT, Fortune 500) chairman Jeffrey M. Peek.
In the bankruptcy filing, CIT said it had $71 billion in assets and $64.9 billion in liabilities. Only Lehman Brothers, Washington Mutual, Worldcom and General Motors had more in assets when they filed for protection.
CIT's position in the business world is crucial. It says it is the leading provider of factoring, a key element in the day-to-day financing of the retail industry. Its key role in shipping goods is illustrated by its statement that it is the nation's third-largest lessor of rail cars and the world's third-largest lessor of aircraft.
While the required percentage of debtholders approved the prepackaged bankruptcy procedure, the company said it did not receive the required support from bondholders for a $5.9 billion debt exchange offer that would have prevented the Chapter 11 filing.
CIT said it expects the reorganization to total debt by approximately $10 billion, significantly reduce its liquidity needs over the next three years, enhance its capital ratios and accelerate its return to profitability.
CIT said an additional $4.5 billion in credit obtained Wednesday will allow it to meet the needs of its clients and continue day-to-day operations during the bankruptcy approval process. The company said it has also obtained an additional $1 billion in credit to provide supplemental liquidity.
The company also said it has filed motions in the bankruptcy court to allow for the continued payment of employees, and to allow the company to pay vendors and other creditors in full.
Common shareholders, however, will be out of luck. CIT said all existing common and preferred stock will be cancelled upon emergence from bankruptcy protection. That would likely include preferred stock from the $2.3 billion in funding from the U.S. government's Troubled Asset Relief Program (TARP) the company received in its efforts to stay afloat.
CIT sought a second federal bailout in July but was rejected. It was then able to get a $3 billion loan from bondholders in order to stave off bankruptcy -- at least for a little while.
CIT shares were trading at 64 cents after hours Friday, having closing at 72 cents during regular trading hours. The stock traded above $60 as recently as 2007.
On Friday, it reached an agreement under which Carl Icahn, a prominent investor who had opposed the company's efforts to reorganize. will now support the firm's restructuring. Icahn's hedge fund firm, Icahn Capital LP, will provide CIT with a $1 billion credit line.
The credit line can be used as debtor-in-possession financing as part of the bankruptcy procedure.
Separately, the company said in a filing with the Securities and Exchange Commission on Friday that it had struck an agreement with Goldman Sachs (GS, Fortune 500) to change the terms of a loan it had originally sought from the Wall Street firm in June.
In reducing the size of the loan to $2.125 billion from $3 billion, CIT Group will pay Goldman a termination fee of $285 million and will post $250 million in collateral.
In return, Goldman agreed not to terminate the credit facility in the event of a CIT bankruptcy. Prior to Friday's announcement, Goldman Sachs was poised to collect $1 billion when CIT filed for bankruptcy, according to reports.
--CNNMoney.com assistant managing editor Mark M. Meinero, reporter David Ellis and Fortune senior writer Colin Barr contributed to this report.

Features

These Fortune 100 employers have at least 350 openings each. What are they looking for in a new hire? More

It would be the world's second-biggest economy. See how big companies' sales stack up against GDP over the past decade. More