These five next-generation green vehicles, designed with the latest in high technology and due out within the next few years, will be faster, more powerful - and cheaper. Excerpted from The Plot to Save the Planet.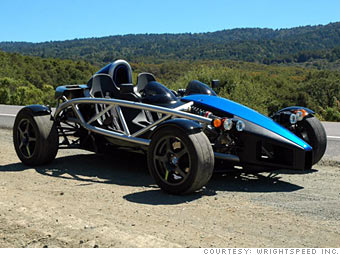 Wrightspeed's X1 Prototype, clocked as the world's fastest electric car, accelerates from zero to 60 in three seconds, with a top speed of 112 miles per hour.
The Silicon Valley company is working on a production version that under normal driving conditions can go for more than 100 miles on a roughly four-hour charge, a range the company hopes to increase once a version of the vehicle hits the market in 2010.
NEXT: Fisker Karma