Just in time for summer, here are six of Fortune Small Business's favorite beach books, coming out in June, with special appeal for business owners.
The Unlikely Lavender Queen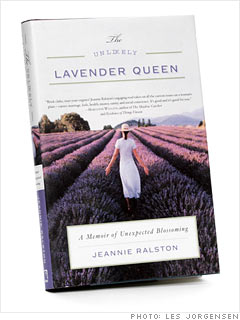 By Jeannie Ralston
(Broadway Books, $23.95)
This memoir could just as easily have been titled The Unlikely Entrepreneur, as Ralston goes from highflying Manhattan writer to founder and primary farmhand of the first lavender company in Texas. She battles scorpions, heat, and isolation but finds liberation through running a business. Hill Country Lavender has since spawned imitators, a lavender festival, and a flourishing summer economy for the town of Blanco.
NEXT: Out of Mao's Shadow