Struggling to keep your finances straight? These 7 new technologies can help business owners compare credit cards, analyze budgets and get funding.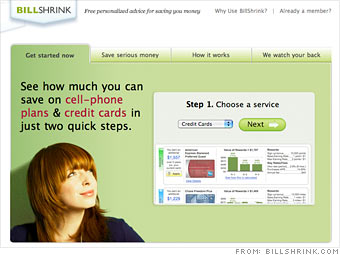 Don't like the rates or the rewards you're getting on your current credit card?
BillShrink
monitors the market's continuously changing product combinations as well as each user's individual usage behavior and makes recommendations on ways to cut costs on everyday services such as cell phones and credit cards.
"This is for people who want to maximize their resources and stretch the dollar," says CEO Peter Pham. "Small business owners can find the best credit card or phone service for their company, based on their needs."
For example, if you travel for business, perhaps you need a credit card that offers mileage or hotel points. But if you believe cash is king, cash-back rewards might be better. BillShrink searches its database of more than 200 of the most popular credit cards from major banks to find the one that's right for your business needs.
NEXT: Boulevard R