Can't get a bank loan? Try these alternate funding sources to get the cash your business needs to grow.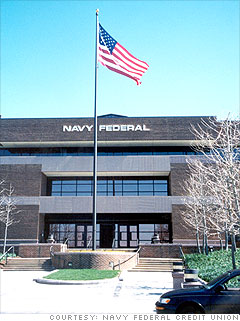 Wall Street's
growing crisis
has led banks to clamp down on lending, depriving many entrepreneurs of the financing they need. Small businesses seeking expansion capital have to wait months for a decision - and often, a "yes" brings with it ridiculously onerous loan terms.
"Unless you have a personal credit score higher than a 690, and a perfect business credit score ... it's probably not going to work with the banks right now," says business coach Leili McKinley. "Don't waste your time unless you want to practice your pitch. Alternate funding will probably be your best chance at capitalization."
We took a look at 8 alternative sources business owners can tap for cash.
Credit unions
Pros: The ownership structure at credit unions is such that those with an account actually own a part of the institution, so credit unions see you as a member, instead of a number.
Cons: Though credit unions were established to provide credit at reasonable rates, experts say the rates vary widely, and that credit unions can be as cautious as banks. "Credit unions are relatively new in the corporate lending field," says Tom Lowles, director of Portland Community College's Small Business Development Center. "I don't see them as a big player."
NEXT: Microlenders