Choose one of these culinary gift ideas for the kitchen lover in your life.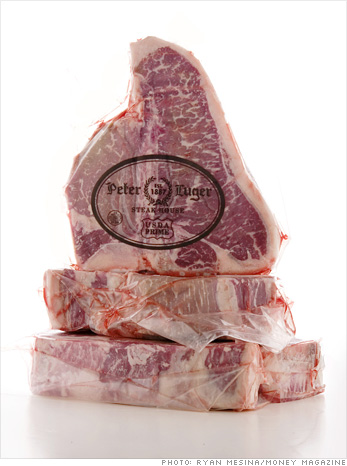 Dinner for six at Brooklyn steak house Peter Luger - hailed in the
Zagat Guide
for its "buttery, perfectly marbled porterhouses" - can set you back $400-plus. Peter Luger's Meat Package C feeds the same crowd with the same dry-aged meat ($276,
peterluger.com
).
NEXT: Steak Knives