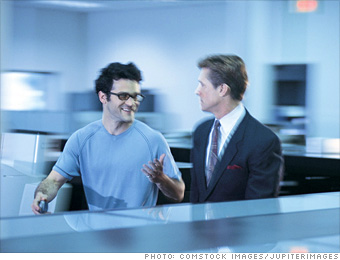 "People who are worried about being laid off end up going overboard to prove that they are indispensable, and that ends up making them seem so obnoxious to people," says Tina Lewis Rowe, a professional development coach.
Rowe consulted at one firm where she watched an employee try to position himself as the boss' right arm. "At every staff meeting he would try to take the meeting over and ask employees report to him to get approval."
Instead of becoming the main man's right-hand, Mr. Sycophant just annoyed the entire office. His co-workers don't have much use for him, and his managers see right through his tricks, Rowe says.
And while he is still at the firm, "he is on shaky ground," she adds.

NEXT: Don't! Read your emails out loud