What your business can learn from cult burgers and neuroscientists.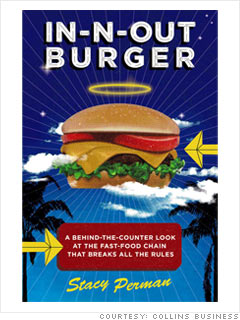 In-N-Out Burger: A Behind-The-Counter Look At The Fast-Food Chain That Breaks All The Rules
By Stacy Perman
Collins Business
352 pages
$24.99
Businesses, if they are lucky, can have a lot in common with cults. Apple Computer, Harley-Davidson and Trader Joe's are all examples of companies that inspire fanatical loyalty in their customers. If you live in or near California, you probably know that In-N-Out Burger has inspired the same kind of devotion. Customers line up in the wee hours when a new outlet opens. They buy the chain's T-shirts. Even Julia Child was a fan.
How do firms get customers to identify so strongly with their brands? By offering unique products, promoting a membership ethos and selling not just goods but meaning. Stacy Perman's illuminating new book, In-N-Out Burger, is an absorbing case study of how a family business came to be at the center of its own cheerful cult.
From the outset, In-N-Out focused obsessively on quality, paid employees more than the competition and refused to expand beyond its competence or geographic reach. While members of the founding Snyder family could have grown richer by cutting costs like McDonald's, their vision did not include low-grade frozen patties that look and taste like warm cardboard. By remaining loyal to their customers, staff and even suppliers, the Snyders earned money and meaning.
Unfortunately, In-N-Out Burger broke some important business rules, mainly by failing to plan adequately for succession. Perman's atmospheric account of the company's troubles and triumphs should be required reading for family business owners, alongside Rich Cohen's Sweet and Low and Thomas Mann's Buddenbrooks.
NEXT: The Science of Choice