EpicQuest's founder is taking on his greatest challenge: Launching a luxury travel business in the middle of an economic meltdown.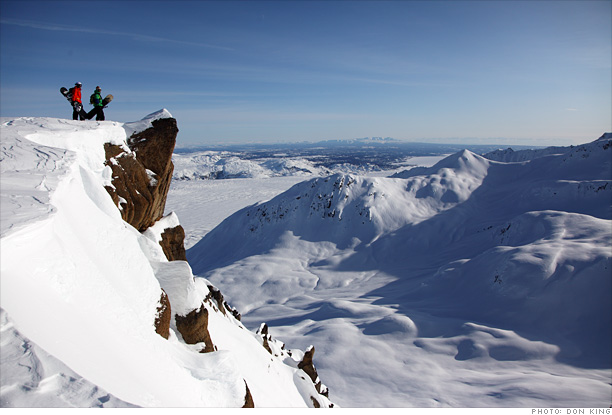 EpicQuest plans a calendar's worth of seasonal trips for the wealthy, adventurous traveler: fishing expeditions inside a wildlife refuge 12,000 feet above sea level on Mount Kenya, a horseback safari in Kenya that will give clients a front-row seat to Africa's great wildebeest migration, and a quest for big waves in the Pacific Ocean aboard a luxurious surf yacht rarely made available to the public.
Fortune Small Business reporter Josh Dean joined the company founders on a heli-ski tour of the Alaskan wilds.