Here's what automakers are unveiling this week at the nation's biggest car show.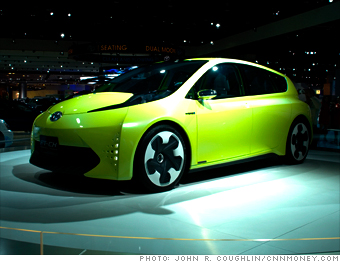 This new compact hybrid car, almost two feet shorter than today's Prius hybrid, is just a concept car for now, but it represents a first step in Toyota's plan for a whole "Prius" family of hybrid vehicles for North America.
The FT-CH, for "compact hybrid," is sized to be more nimble and maneuverable than the Prius, Toyota said.
Toyota said it plans to sell more than a million hybrid cars per year, most of them in North America, by the early part of this decade.
NEXT: Ford Focus