Ford's mid-level brand has had a few big hits over the years. These are some of the best.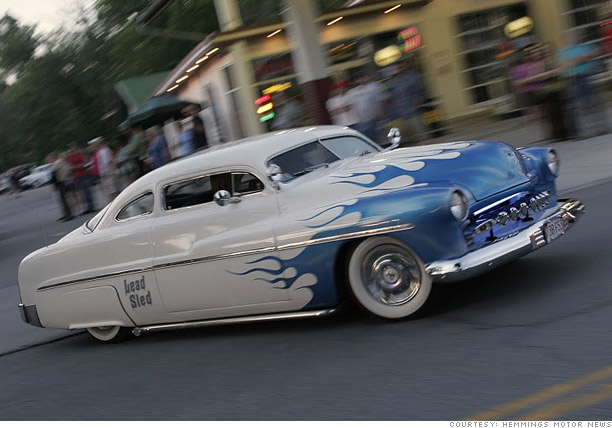 Value today: $30,000-$45,000 (not customized)
Henry Ford's son Edsel started the Mercury brand in 1939 as a way to fill the pricing gap between the inexpensive Ford brand and the luxury Lincoln brand.
Unlike his father, Edsel believed in the importance of design in automobiles and Mercury offered customers something a little more stylish than a Ford, often with a little more performance, too.
Mercury really took off with the introduction of the 1949 model. That same year, Ford introduced the '49 Ford -- no model names in those days -- that brought Ford back from the brink of disaster in the years following World War II while introducing modern smooth-fendered automotive design.
The Mercury version was the subject of the hit song "Mercury Blues" ("I'm crazy 'bout a Mercury...") but it really became famous as James Dean's ride in "Rebel Without a Cause." It also quickly became popular with car customizers, who still create chopped" '49 Mercurys, like this one.
Sadly, Mercury hit its zenith with this car, just a decade after its birth. Sixty-one model years later, Ford announced Wednesday it had decided to kill the brand.
"They never achieved this sort of swagger or notoriety again," said McKeel Hagerty, president of the collector car insurance company Hagerty Insurance.
NEXT: 1960 Mercury Comet
Last updated June 03 2010: 10:43 AM ET