Residents who live in these 25 growing towns see their incomes go the furthest.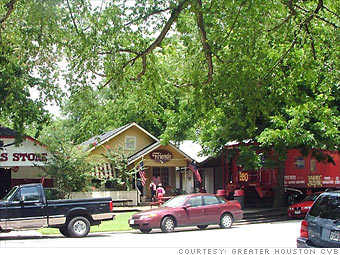 Median home price: $112,062
Median family income (per year): $75,412
Spring started as a farming community founded by German immigrants, then it became a booming railroad town before fading into post-WWII stagnancy with fewer than 1,000 residents. But its fortunes have resurged with the meteoric growth of Houston, just 20 miles south. There has been a flood of residents coming north -- may we call it a Spring tide? -- and raising the suburb's population toward the 50,000 mark.
Housing here is extremely affordable with listings for huge five-bedroom houses going for a quarter million dollars or less and three-bedroom starter homes available for $50,000.
See complete data and interactive map for Spring
NEXT: Glendale, AZ
Last updated July 13 2010: 5:16 PM ET