Especially now, plentiful job opportunities are key to making a great place to live. These 25 counties have experienced the most job growth over the last nine years.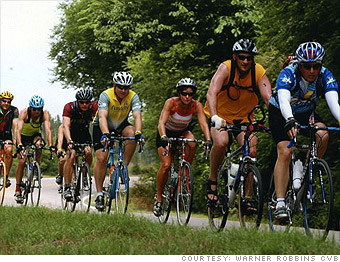 Towns include:
Warner Robins
Job growth (2000-2009):
28.7%
Houston County's growth has been flying high over the last decade -- and that's not just because its home to the Robins Air Force Base, the Museum of Aviation, and has access to three different airports. Not to be confused with the city in Texas, this Georgia county has seen its population and its job market soar together.
Companies like Perdue Farms and Frito-Lay provide thousands of jobs to the area. Also, with nationally acclaimed public schools and several colleges and universities nearby, the available workforce is energetic, educated and eager. -- B.D.

NEXT: Washington County, AR

Last updated July 13 2010: 5:14 PM ET