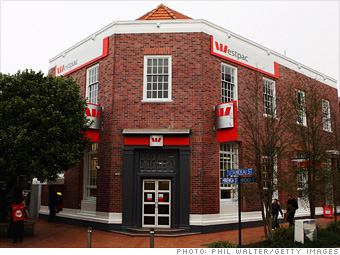 Westpac is an Australia-based bank.
New Zealand police believe business partners Huan Di Zhang and Hui "Leo" Gao were thrilled when they saw that Westpac Bank mistakenly deposited the equivalent of $6 million into their account, instead of the $10,000 they actually requested from the bank.
But we might never know for sure.
The two are believed by police to have fled to China after the May 2009 incident, and Interpol has been enlisted in the worldwide manhunt for them. Some of the dough has been recovered, but authorities have been unable to get the Chinese courts to extradite the duo back to New Zealand.
Westpac spokeswoman Liz MacIntyre could not provide additional details due to the ongoing police investigation.
"Payment by mistake," errors are extremely rare, said New Zealand banking ombudsman Deborah Battell. "Often when mistakes are made, customers return the money voluntarily. This time, a genuine mistake was made and customers took advantage, rather than doing the right thing."

More galleries

Last updated June 18 2010: 6:19 AM ET