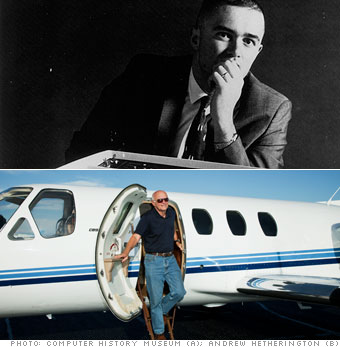 Then:
The engineer co-founded Data General, the 1970s computer upstart whose internal race to develop a line of minicomputers formed the narrative of Tracy Kidder's 1981 book,
The Soul of a New Machine
.
Now: Today the former CEO, 72, is an angel investor in pioneering companies, including Powerhouse Dynamics, a home energy-monitoring system. De Castro remembers business travel as a "drag," but now pilots his Cessna Citation jet to destinations all over the world, including an unexpected favorite: Narsarsuaq, Greenland.
As for de Castro's company, it was swallowed in 1999 by info-storage giant EMC. De Castro is philosophical about it: "In this industry, companies by and large don't last very long."
By Ellen Florian
NEXT: Michael and Xochi Birch
Last updated October 28 2010: 8:20 AM ET