Sometimes a small splurge is all it takes to feel rich. Here's how 11 readers get the most happiness for their buck.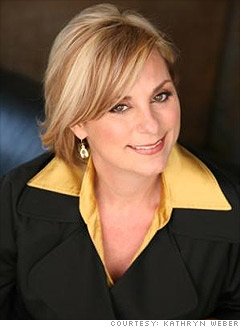 Kathryn Weber
Age: 48
Hometown: Cuero, Texas

In this tough economy, I splurge on quality hair products and good haircuts. For a cut and color I spend $165 and that would be three times a year. It makes me feel better. And more importantly, my hair looks better, because nothing can make you feel worse than when your hair looks bad.

When your hair looks good and styles easily, it sets a tone for the rest of the day. And if there's anything no one needs during a seemingly endless recession is a seemingly endless succession of bad hair days.
NEXT: Designer underwear
Last updated October 15 2010: 11:33 AM ET