All survived the stock market's trial by fire, yet fears of getting burned again linger. By taking a few smart steps, they can reach their goals with ease.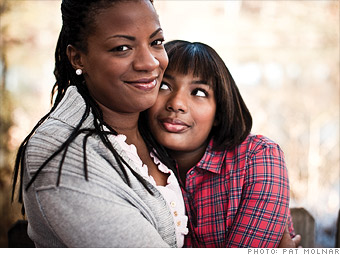 Takiia Anderson and her daughter, Taje.
Student debt has overshadowed much of Takiia Anderson's career.
After graduating from law school in 1999, she spent a decade paying off the $106,000 she'd borrowed, all while moving along the East Coast for her jobs with the U.S. Department of Labor and raising her daughter, Taje, now 13.
Now that she's free from onerous debt payments, her top priority is to set aside enough money for Taje's college education.
But Anderson also wants to make sure she's on track to retire once she qualifies for a full pension at age 58.
NEXT: Different risk tolerance
Last updated January 02 2011: 8:47 PM ET