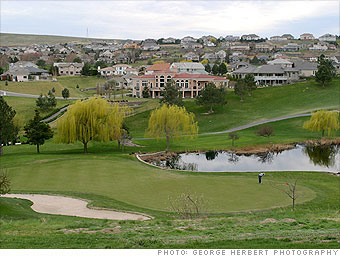 Median home price: $172,000
Value lost since 2006: Gained 5.7%
Forecast gain through 2011*: 3.9%
This small metro area -- population of about 250,000 -- may share the same state with Seattle and Tacoma, but it's an entirely different world on the eastern side of the Cascades.
Kennewick is in the rain shadow of the mountains and geographically has more in common with dry, southwestern Idaho than the rainy Washington coast. It lies very near the Hanford nuclear site, where plutonium was once produced for the Manhattan Project.
Employment has remained strong here with many high-paying jobs for scientists and support personnel being created at the Pacific Northwest National Laboratory in Richland. The unemployment rate in December was, at 8.1%, well below the national average.
The median income for the metro area is more than $61,000 while home prices, at a median of $172,000, and other expenses remain low. The cost of living is about 27% lower than Seattle. That should keep housing markets on their steady uphill climb.

NEXT: Napa, Calif.

Last updated June 21 2010: 3:02 PM ET
Source: Fiserv and Moody's Economy.com
* Between September 2009 and September 2011