From an event planner in Puerto Vallarta to the owner of a surfing school in Costa Rica, these folks launched businesses in their dream destinations.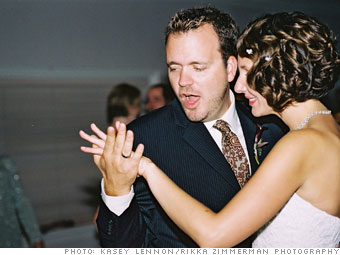 Zac Campbell loves a big party (here he dances with the bride at a family wedding). So he started a special events planning firm in Puerto Vallarta.
Who: Zac Campbell, 40
Launched: Event planning firm
Zac Campbell was a partner in a Seattle-based interior design firm in 2001 when he took a vacation in Puerto Vallarta. The town's laid-back lifestyle, ocean views and adventurous spirit made it hard to leave.
After some soul-searching, Campbell realized he wanted to return to two early passions: cooking and event planning. Growing up in Asia, he'd often spend hours in the kitchen and loved helping friends and family plan parties, even starting an event-planning business in Tokyo at age 16.
So when he returned to Seattle, he enrolled in culinary school. "Food is something that feeds the soul and you can take anywhere in the world," he said.
Two years later, Campbell made the 72-hour drive back to Puerto Vallarta. There he combined his love of food with his eye for design to launch Eventful Moments, a wedding and corporate events planning firm.

Business is growing -- he has a full-time staff of four and just opened a state-side office in Dallas -- yet he enjoys a more well-balanced life. In Puerto Vallarta, "you can live that retired dream," said Campbell. "There is nothing like going to work wearing flip flops and shorts."
NEXT: The Colorado mountains