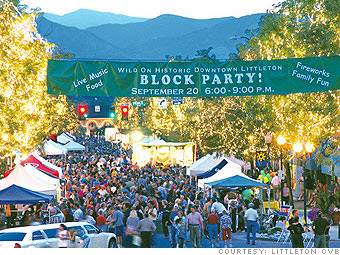 The seeds of a unique program to boost Littleton's local economy were sown back in the late 1980s, after Lockheed Martin laid off 7,000 people from its facility in Littleton in 1987. Determined to develop jobs that wouldn't depend on distant corporations, the city created a program called "economic gardening."
The program helps high-growth companies with 10 to 100 employees become stronger, more stable businesses by providing access to information and resources big corporations take for granted -- like market research, competitor intelligence and strategic planning.
The city has helped companies that do everything from biotech to engineering with strategy, marketing, sales, creating strong management teams and finding funding. It doesn't, however, offer tax breaks or financial incentives.
"Our objective is to make an environment that's nurturing to entrepreneurs," who are the ones who really create jobs, said Christian Gibbons, the city's director of Business/Industry Affairs. "Our focus is on those high-level, strategic things that you have to get right to make a difference."
And Littleton's economic garden is growing. Among the program's successful alums are ADA Environmental Systems, a growing pollution-control company that focuses on coal-fired power plants, and Charter Software, maker of business management software for farm and construction equipment dealers.
NEXT: Ventura, Calif.
Last updated November 23 2010: 1:41 PM ET