AnandTech's reviewers dissected Motorola's newest high-end smartphone, inside and out. Here's what they found.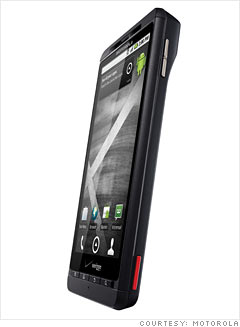 Just one year ago, Motorola's future looked bleak. Android was still in its infancy, few mainstream devices ran it, and there were no visible signs of any forthcoming smartphones that would challenge the dominance of RIM's BlackBerry or Apple's iPhone.
Then the Motorola Droid hit. The floodgates opened, and out poured a steady stream of relatively polished devices running Android 2.x. The pace is breakneck, with a new flagship gadget launching every three months. The latest is Motorola's Droid X, on Verizon. We got hold of one and put it through every benchmarking test out there. Here's what we found.
NEXT: Size and style
Last updated July 27 2010: 2:43 PM ET