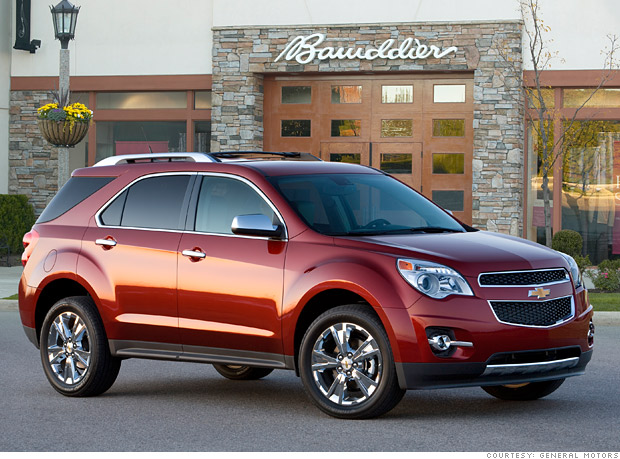 Jan - Aug 2011 sales: 112,932
Jan - Aug 2010 sales: 76,859
Price: $23,450 - $30,890
Fuel economy: 22 City / 32 Hwy
Many long-time SUV owners have been looking to downsize but don't want go so far as to switch to a car.
"Maybe it doesn't make sense to get a Tahoe right now, but I still want an SUV," said Jeremy Anwyl, chief executive of the automotive Web site Edmumds.com, paraphrasing the mindset of many shoppers.
Compact SUVs like the recently redesigned Equinox have become the vehicle of choice for these people. With the Equinox, GM engineers achieved car-like fuel economy without expensive hybrid technology.