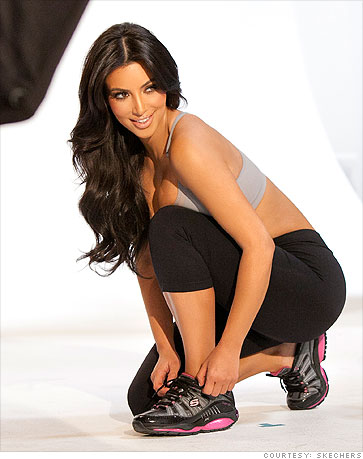 Skechers recruited reality TV star Kim Kardashian to pitch its Shape-ups line in a Super Bowl ad.
Leonard Armato, president of Skechers Fitness Group, said that Kardashian's "time-starved" lifestyle and shapely physique are a perfect fit for a calorie-burning product. The ad is meant for consumers who are too busy to work out.
So how will Kardashian pitch the shoes during the 30-second spot? "Kim is known as a heart breaker," Armato said. "We thought it was only fitting that she be breaking someone's heart in front of 100 million [viewers]."
NEXT: Suzuki vs. Snowmen
Last updated February 04 2011: 9:27 AM ET