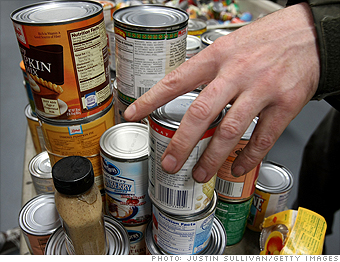 Lawmakers cut funding to the program that provides food for pregnant women, infants and children by over $500 million dollars.

The program served 9.1 million people in 2009 and had a 2010 budget of $7.3 billion.

A Senate Democrat staffer on the Appropriations Committee said the reduction is a result of fewer people needing the program.

The agency noted that the final cut was actually less than President Obama proposed.
NEXT: Heat for poor people
Last updated April 15 2011: 7:23 AM ET