From heating for the poor to removing unexploded landmines, the budget compromise takes the ax to some very worthy programs.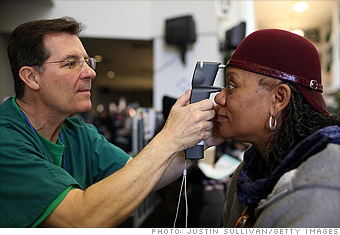 Community health centers serve about 20 million people at 7,000 locations around the country. They primarily cater to those without health insurance.

Under the budget deal agreed to by Congress Thursday, the centers would see their funding slashed by $600 million for the remainder of 2011.

A Democrat staffer on the Senate Appropriations Committee said the cuts aren't as bad as they seem. In fact, he said that under the sweeping health care legislation passed last year, the centers will actually see a $400 million increase in funding.

But a spokesman for the agency that oversees the centers said money from the health care bill comes with restrictions, and the centers will have to make adjustments to their programs as a result of the cuts.
NEXT: Land mine removal
Last updated April 15 2011: 7:23 AM ET