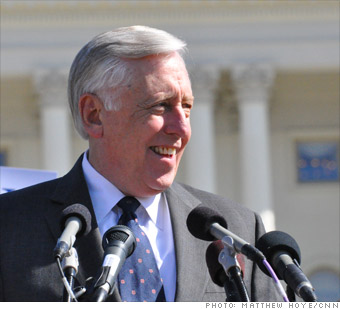 Steny Hoyer is the second highest ranking Democratic in the House.
Most of the Maryland congressman's financial assets consist of the $15,000 to $50,000 he has in the Congressional Federal Credit Union, according to his 2010 financial disclosures.
Hoyer also reported earned income of over $20,000 on a pension from the Maryland State Retirement Agency. As a Representative, he'll earn $174,000 this year.
According to the disclosures, Hoyer earned between $4,900 and $12,400 in capital gains, dividend and interest income on a portfolio of mostly plain vanilla bond funds.
But the documents showed that Hoyer lightened up his portfolio early last year. In December, Hoyer sold between $152,500 and $415,000 worth of investments in Berkshire Income Realty, the Income Fund of America, Investment Company of America and Legg Mason Value Trust Fund.
The proceeds from those sales were applied to a Thrift Savings Plan, according to the documents.