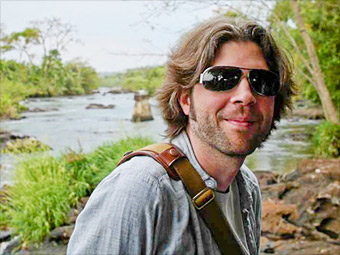 Age: 31
City: Austin, Texas
Austin -- long known for its quirky culture and stellar music scene -- has surged in business circles, as startups and tech companies flock to one of America's most technologically advanced cities.
Consider this: the annual South by Southwest festival, which started as a music event and later spawned a small multimedia summit, attracted some 20,000 attendees last year to its tech affair alone. Austin's population has doubled in the past 20 years. The University of Texas provides a talented crop of innovators that compete worldwide. There is no state income tax.
In other words, it is the perfect place for a social media startup like Gowalla, founded in 2008 by Josh Williams.
"It's one of the most fantastic cities in the United States, both from an entrepreneurial perspective and just as a wonderful city to live in," said Williams. "The only thing to complain about is the 105-degree weather."
Williams' inspiration to create Gowalla came during a trip to Lake Tahoe, where he snapped a camera phone picture of a low-hanging cloud and wanted to share it with his dad. The picturesque scene inspired Williams to create a social media service that would allow users to review businesses, document memories, and keep in touch with friends, which came to fruition one year later.
Gowalla now has more than 1 million users and 33 employees, though it lags behind Foursquare, which has more than 10 million users and about 70 employees. Williams' goal is "north of 10 million" users."
But Gowalla faces a formidable challenge. The service is popular in urban areas with trendy, young professionals but struggles in smaller cities and rural America.
"The early adopters certainly knew what Gowalla or Foursquare was," Williams said. "Now, it's how do we move beyond the San Francisco, Austin, and New Yorks of the world and develop a more mainstream understanding?"