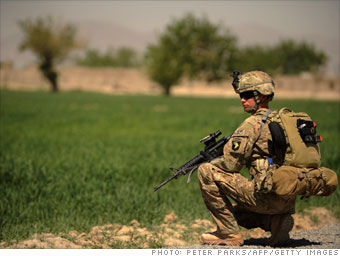 In order to fund wars in Iraq and Afghanistan, Presidents Bush and Obama have spent more than $1 trillion on direct costs alone.
On top of that, annual defense spending has just about doubled since 2001, rising to almost $700 billion in 2010. Military spending now accounts for more 20% of the entire federal budget.
Obama ordered more troops to Afghanistan in 2009, while he has simultaneously drawn down forces in Iraq. Costs are still sky-high. In February, Obama requested $118 billion to fund the wars just for fiscal year 2012.
NEXT: Medicare drug benefit: 2003
Last updated April 27 2011: 5:01 AM ET