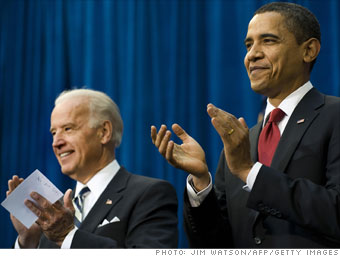 In the face of a deepening recession, Congress put together a massive stimulus package. A combination government spending and tax cuts, the bill included money for infrastructure, energy-related projects and unemployment benefits, among other items.
It was originally estimated to cost $787 billion but later revised to $862 billion.
Not a single Republican in the House voted for the bill.
"Just because Republicans spent too much money after September 11 and lost our way on financial matters doesn't mean the Democratic Party should be allowed to wreck our ship of state," said Republican Congressman Zach Wamp. "This is taking us quickly down the wrong road. Vote no."
NEXT: Obama tax package: 2010
Last updated April 27 2011: 5:01 AM ET