Now is the time to sort through your to-do list and prioritize getting your health and finances in order for 2011.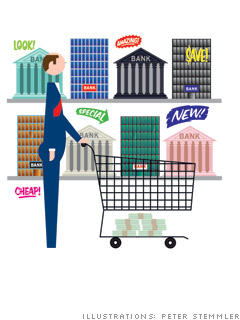 New regulations have reined in the profits that banks can make from penalty fees. So banks are looking to replace that revenue by tacking on charges for checking accounts and boosting minimum balance requirements.
Chances are you can escape the new fees if you're willing to jump through a few hoops. Bank of America, for example, will waive its $9 monthly charge if you direct-deposit your paycheck or maintain an average balance of at least $1,500; Citibank drops its $8 fee if you complete five "qualifying" transactions each month (such as using your debit card and making ATM withdrawals).
Can't find your way out of fee land? Shop around for free checking offers at community banks and credit unions (go to findacreditunion.com or findabetterbank.com).
NEXT: Save your raise
Last updated January 04 2011: 4:45 PM ET