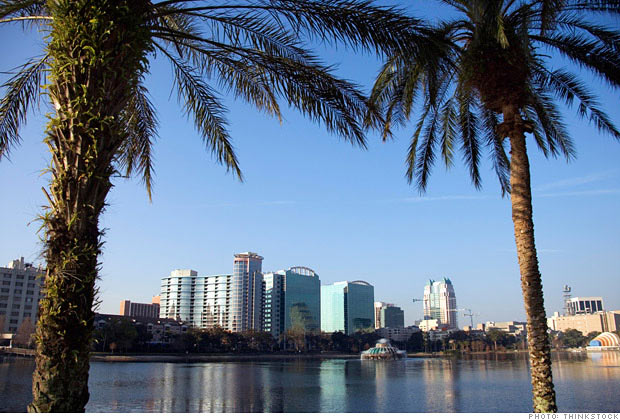 As more budget-conscious Americans are determined to travel this year, some seemingly pricey vacation destinations are surprisingly cheap.
Take Orlando, for example. Universal, Sea World and, of course, Disney have made this Central Florida city a top destination for vacationers.
But although a few tickets to see Mickey, Minnie and Cinderella's castle add up quickly, travel pros say budget conscious road trippers can do the trip on a shoestring by saving on other aspects of your trip to the land of theme parks.
Since you have a car, forgo a stay on the theme park property and "pick a hotel within a 20 mile radius," says Steven Tilston, a spokesman for Expedia. "You can find a real bargain that way." In fact, a night at the Polynesian Isles Vacation Villas in Kissimmee is only $117 compared to $498 for Disney's Grand Floridian in July, according to Expedia, and some packages even include theme park tickets.
Erin Swan, community manager at travel site Wanderfly, also suggests mixing up your Orlando experience with a ride on a real lazy river in Kelly Park at Rock Springs. The natural crystal clear spring is another popular spot for families and admission is just $1.