Sparked by widespread layoffs, government incentives, or just a plain can-do spirit, Americans launched businesses at the highest rate in 15 years in 2009 and 2010, according to a recent report from the Kauffman Foundation. Here are six states with the highest startup rates.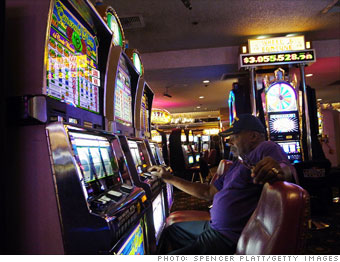 Rank: 1
Startup Rate: 510 per 100,000 adults*
The destination state for thrill-seeking gamblers also has a strong entrepreneurial streak.
Nevada is one of the best places to start and run a business, said Meghan Cole, a vice president at Laughlin Associates, a small business consulting firm in Carson City, Nev. The state "has passed some of the most aggressive pro-business legislation in the country," she said. Startup fees are low and Nevada has no personal or business income tax, which means business owners save a bundle, she added.
Nevada's weak labor market -- it has the U.S.'s highest unemployment rate -- also has helped spur a spate of startups, since being out of work often encourages people to become more entrepreneurial, a recent report from the Kauffman Foundation suggested.
New entrepreneurs are able to take advantage of cheap office space created during Nevada's construction boom in 2000 to 2007, said Stephen P. A. Brown, director of the Center for Business and Economic Research at the University of Nevada, Las Vegas.
NEXT: Georgia