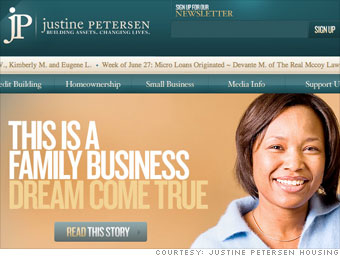 Headquarters: St. Louis
Number of loans: 295
This organization focuses on credit-building and lends to small business owners.
Justine Petersen Housing helps entrepreneurs build better credit by lending small amounts to them. The steady and timely repayment helps business owners improve their profile with traditional lenders.
In 2008, the lender disbursed 295 loans.
Last year, Justine Petersen originated $2.26 million in loans to 335 small businesses, and helped 179 people with poor credit raise their scores.