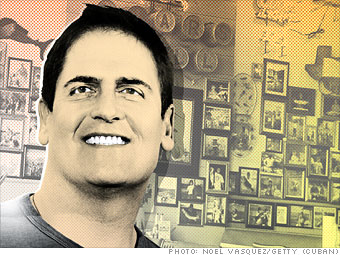 Mark Cuban
Owner, Dallas Mavericks
A custom-made salad: EatZi's Market & Bakery

A client dinner: Bob's Steak & Chop House or Del Frisco's Grille

Meals with the kids: The Purple Cow or the Flying Fish

A workout: Life Time Athletic. "Come on the right day, and you can take a fitness class or play pickup basketball with me."

A drink: The Grapevine Bar

Brunch: The Joule hotel. "My wife lives for their peanut butter French toast."

Hidden gem: Twisted Root Burger Co.: "They have a buffalo burger salad that I live off of."