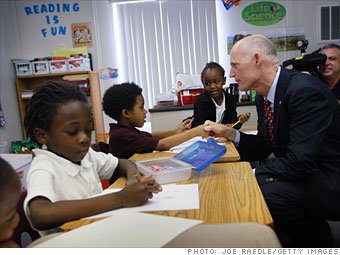 Challenge:
Keeping Florida schools strong (now ranked No. 5 in the U.S.)
Scott's move: New accountability measures for teachers and more choice for students
Progress to date: Mixed. Instituted merit pay and ended tenure for teachers while expanding charter schools; flip-flopped on funding, proposing a deep cut and then asking lawmakers to restore money after they approved a more modest trim.