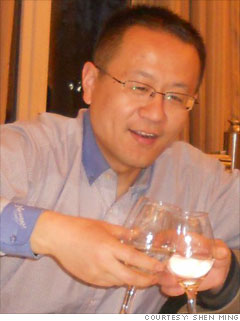 Shen Ming, 41
Hefei
Business owner
When I entered my 30s in 2001, I had already started a family, had a two-year-old daughter, owned an apartment, and reached an annual income of $13,000.
I left the pharmaceutical company I'd been working for in 2004, and started doing my own pharmaceutical business. After a tough first six months, I successfully opened the market and purchased my first car -- a Toyota Fido. My annual income nearly doubled. However, I divorced my ex-wife only a year later, and failed several times when I was trying to shift my business direction to other industries.
In 2007, I was offered a position at a local pharmaceutical company as the chief marketing officer, where my annual income climbed to $32,000. Two years later, my income increased to $57,000, and I purchased another apartment in a newly developed area in the city. I quit the job a year later and restarted my formerly-failed business. This time things went smoothly and I was able to replace my old car and invest in an office space.
In the meantime, I launched two websites to help promote and develop amateur basketball in Hefei. I organized the "Binhu Amateur Basketball League" in 2011.