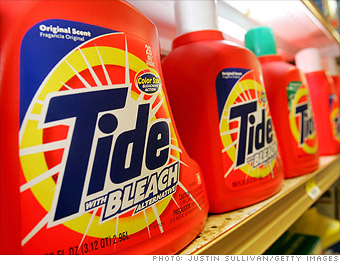 The maker of Tide, Crest, Charmin and Gillette plans to cut 5,700 jobs by June next year.
The layoffs affect 10% of the company's nonmanufacturing employees and are expected to save $10 billion in costs by 2016. Meanwhile, the company continues to hire in China and other emerging markets, where it wants to sell consumer products to the growing middle class.
"This should make us more agile and more fast moving as an organization," Procter & Gamble CEO Bob McDonald said when he announced the layoffs.