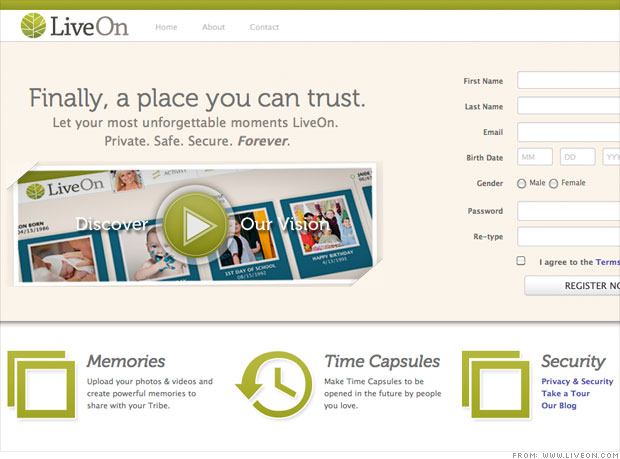 Startup: LiveOn.com
The details: Based in Kansas City, 10 people, went beta in October, full launch later this month
Their story: LiveOn.com aims to be a virtual locker for photos, stories, videos and other digital memorabilia.
"My grandmother passed away and I went to the estate auction. I realized at the end that the things I most treasured were all these old photos and letters her husband had written during the war. I thought, if I passed away, what is there for my son to access?" says founder and CEO Jonathan Whistman.
Fun fact: Google's ultra-high-broadband project, which launches in Kansas City later this year, is sparking an entrepreneurial renaissance in the area, Whistman says. "It's started the community thinking about what can you do when there's no limits on bandwidth."