How the KGB (and friends) took over Russia's economy
Vladimir Putin put his pals in charge to bring order out of chaos. But will their heavy hand be the ruin of Russia's boom?
Last Updated: September 10, 2008: 8:42 AM EDT
Survey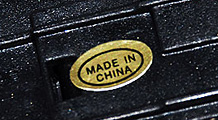 (Fortune Magazine) -- Long before the small group of men gained control of a $1.3 trillion economy, they could be found gathered at a lakeshore deep in the forest, trying to relax amid the upheaval of the new Russia. Lake Komsomolskoye, named after the youth wing of the Communist Party, lies about 60 miles north of St. Petersburg, just one of 700 lakes on the isthmus connecting Russia and Finland. There the group, many of whom helped run Russia's second-largest city, would retreat for weekends among the tall, lakeside cedars in a private compound of dachas, or country houses. Vladimir Putin, then head of external relations for the St. Petersburg mayor, was a member of the group. So was Vladimir Yakunin, who had revived a bank started by the Communist Party, and Igor Sechin, then Putin's chief of staff. The group called itself ozero, meaning "the lake," and one of its frequent guests was a bright young lawyer named Dmitry Medvedev who worked in the St. Petersburg government. One prime topic of their lakeside conversation back then: how much they disliked the unfolding chaos of Boris Yeltsin's Russia.
More than 15 years later, many of these same men (and some of their closest friends) now run the country. Since Putin became President in 2000, thanks to President Yeltsin's unexpected resignation, other members of the lake group have risen to the highest levels in Russian business and politics. Sechin, 47, now chairs Rosneft, the state-owned oil company; Yakunin, 60, heads Russian Railways. And Medvedev, 42, was chairman of Gazprom, Russia's largest company, until succeeding Putin as Russian President in March. While Putin, 55, stepped into the No. 2 role of Prime Minister, no one doubts that he has extended his regime.
Although Russia's military incursion into its former republic of Georgia was the most dramatic expression of Russia's new nationalism, a similar campaign has been gaining momentum in the realm of business. Putin and his pals have moved swiftly to reassert the government's control over key sectors of the Russian economy, pushing aside - and sometimes punishing - outside investors and many of the so-called oligarchs, the flashy entrepreneurs who grew fabulously wealthy when Yeltsin liberalized the Russian economy. In all, the state has taken back an estimated $100 billion in assets held by private hands in the 1990s, according to analysts. For Putin & Co., business is the new frontier. "These days," says Boris Nemtsov, leader of the largest opposition party in Russia and a former deputy prime minister under Yeltsin, "these guys are all about money as much as anything else."
The nationalistic zeal of these executives and leaders may be explained by something else the lake group members share: Almost to a man, they served in the Soviet-era KGB, which comprised both the foreign intelligence service (of which Putin is an alumnus) and also the dreaded internal security apparatus, which had intimidated and terrorized several generations of Soviet citizens. While Putin proudly acknowledges his time in the KGB, others do not, yet their résumés are filled with postings that former KGB officials cite as common covers for the intelligence agency. Rosneft's Sechin, for example, worked as a translator in Angola and Mozambique in the early 1980s. Yakunin spent six years as a diplomat at the Soviet mission to the United Nations. Medvedev is a notable exception, having no apparent KGB background. Among the top Russian bureaucrats and business leaders, more than one-quarter have their roots in the so-called power ministries of the government, of which the old KGB is first among equals, according to Olga Kryshtanovskaya, a sociologist who tracks Russian elites. These men are known collectively as the siloviki, from a Russian word for "force." "You could say they control the crown jewels of the Russian economy," says journalist Yevgenia Albats, who has written a book on the KGB (the security service that succeeded has the acronym FSB).
For the vast majority of Russians, the pedigree of the men now running Russia Inc. is not something they dwell on. Medvedev, Putin's handpicked successor, enjoys immense popularity among citizens, and most foreign CEOs support him too. These days, for Russians and foreigners alike, the bottom line trumps all - and Russia under Putin and his successor has been pumping profits. "There's no question, economically speaking, the last eight years - the Putin era - have been very successful compared to the previous eight," says Roland Nash, head of research at Renaissance Capital. Economic growth since 2001 has averaged 7% a year. The Russian stock market has added no less than $1 trillion in wealth, fueled by a surge of foreign investment getting in on Russia's boom.
Yet for all the talk of prosperity and stability under Putin & Co., foreign companies operating in today's Russia - especially those in Russia's valuable energy and natural-gas sectors - have suddenly started getting nervous. Stories of Russian power plays have grown too numerous to dismiss: of business leaders thrown in jail on bogus charges, assets taken by dubious lawsuits, partnerships with Russian companies suddenly turning into struggles over control. Aggravated by the invasion of Georgia, those concerns have sent the Russian stock market plunging more than 30% since May. Unless Russia can moderate its growing reputation as a strong-armed economic regime, its appeal as an emerging market may be coming to a close. Says Renaissance's Nash: "There's no question the outside investment community is watching this now very, very closely." Lately the PR has been disastrous. Consider the case of BP (BP), which thought its partnership with a group of Russian billionaires, TNK-BP, was a textbook joint venture. Instead, the British oil company finds itself under attack: Its Russia-based employees have been hit with dubious charges of industrial espionage, the CFO of the venture recently stepped down, and the CEO has publicly complained of "sustained harassment of the company and myself" by Russian authorities. Industry analysts believe they've seen this scenario before - last year Royal Dutch Shell (RDS-B) was forced to cede control over its Sakhalin oilfield to Russian companies (see "Shell Shakedown") - and predict BP will eventually pull out in frustration, followed by a state-controlled energy giant taking over the business.
The BP case raises vexing questions for an economy now bathing in the luxury of $115-per-barrel oil. Bill Browder, who had been one of Russia's biggest foreign portfolio managers until his visa suddenly was revoked without explanation in 2005, wonders whether the current crop of CEOs and government leaders have "any serious commitment to property rights." The fact that so many people sitting atop corporate Russia were schooled not at Harvard or Stanford but at a notorious espionage and security agency does not reassure Browder, whose Hermitage Capital Management has been raided repeatedly by Russian authorities in the past year for a variety of alleged improprieties (none of which have been proven). "This happens every day, all day long," Browder told Fortune. "If you own a piece of property [that the government wants], you can be the target of this type of raid."
Foreigners aren't the only targets of the government's escalating land grab. An early warning came with the 2003 prosecution of billionaire Mikhail Khodorkovsky, CEO of Russia's oil company Yukos, who is now serving an eight-year prison term in Siberia on a questionable tax-evasion and fraud conviction - an effort led by Igor Sechin, who was then Putin's deputy chief of staff. Sechin, who declined to be interviewed, then folded Yukos into state-owned Rosneft and a year later became chairman of the state-owned oil company (all the while maintaining his position as Putin's right-hand man). The addition of Yukos helped transform Rosneft from a lackluster state business to a strong performer, with $36.2 billion in revenues last year. Khodorkovsky now awaits another trial on fresh charges of embezzlement and money-laundering. "As soon as one sentence is over, they'll add another," he told the Times of London in May, alleging that Sechin plundered his company "out of greed." A Russian government spokesman says Khodorkovsky was lawfully convicted.
In late July, Putin again removed the velvet glove and cocked his fist at an oligarch who had displeased him- in the process spooking investors in a major Russian company listed on the New York Stock Exchange. Putin overtly threatened Igor Zyuzin, the CEO of Mechel (MTL), a mining and metals giant, accusing him of price fixing in order to evade corporate taxes. When the billionaire Zyuzin failed to show up at a meeting with Russian authorities, saying he was ill, Putin told a group of steel executives in Nizhny Novgorod: "Illness is illness, but I think he should get well as soon as possible. Otherwise, we will have to send him a doctor and clean up all the problems." Investors in Mechel's stock were the ones who were sick after that remark, given the implications. Mechel plunged 30% in a single day of trading in New York. Putin declined to be interviewed for this story.