Google cuts from its core group
In its third round of layoffs this year, the search giant demonstrates a newfound discipline about costs.
Photos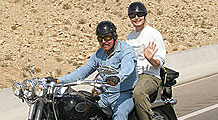 NEW YORK (Fortune) -- Google is getting serious about cutting costs. In a March 26 blog post, the Internet search behemoth announced it will lay off 200 people in its sales and marketing operations.
Senior vice president Omid Kordestani acknowledged the company had, in its haste to grow, made hiring mistakes, stressing Google's teams had become "less effective and efficient than they should be."
This is Google's third round of layoffs this year, and comes after CEO Eric Schmidt said in a January earnings call that further cuts were "unlikely."
Google's newfound discipline has been notable in recent months: it has canned numerous projects without obvious lifespans and cut down on its famous perks (because who needs a gourmet chef and an annual ski trip anyhow?). The company cut 100 recruiting positions in January followed by 40 more jobs in February when the online radio effort was shut down.
Still, this particular round of layoffs is the most drastic in a series of recent measures Google (GOOG, Fortune 500) has taken to add rigor to a culture previously defined by its tendency toward constructive chaos in pursuit of brilliance.
The man behind this new attitude is most likely Patrick Pichette, the company's new chief financial officer. Pichette understands how to rein in expenses. He was a top operations executive at BCE (BCE), parent of Canada's biggest phone company, where he headed up a three-year cost-cutting and efficiency drive that reduced operating costs at Bell Canada by $2 billion.
Though this round is comparatively small, affecting just 1% of Google's 20,000 workforce, it is the first cut from a critical component of Google's core business. Nearly all of Google's revenues, which were up 18% in the most recent quarter, still come from online advertising. It's a strong signal that company leaders believe the toughest economic times are yet to come.