A wave of homebuilder consolidation?
With an industry on the ropes, analysts say more companies will join forces - some to grow, some just to survive.
Photos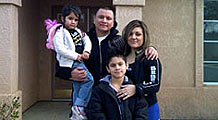 NEW YORK (Fortune) -- When Richard Dugas, the president and CEO of Pulte Homes Inc. recently talked about his company's $3.1 billion purchase of rival Centex Corp., he added fuel to the fire for a possible wave of consolidation in the battered homebuilding sector.
"This is the right combination at the right time," Dugas told analysts when the deal was announced earlier this month. "As the industry prepares for further consolidation, we believe acting first gives us an advantage."
Now analysts and investors are placing bets on which marquee names might be next for a hook-up - and which ones will close their doors.
Large, well-capitalized homebuilders with low debt, such as D.R. Horton Inc., (DHI, Fortune 500) KB Home (KBH), and Pulte (PHM, Fortune 500) - as well as cash-flush private equity firms - will likely be shopping around, while highly leveraged builders with significant chunks of debt coming due in the next three years are likely targets, industry experts say.
Like companies in just about every other industry, homebuilders are having a tough time refinancing in the frozen credit markets. As a result, distressed builders, unable to meet debt calls, could be forced to sell assets or the entire company at bargain-basement prices.
Builders with debt-to-market cap ratios above 75% include Beazer Homes USA Inc. (BZH), Hovnanian Enterprises Inc. (HOV), and Standard Pacific Corp. (SPF), according to Bob Curran, managing director at Fitch Ratings. Their high debt makes them vulnerable to takeouts if the credit markets don't improve in the next two years, experts say.
Builders on the hunt may also be looking for strategic targets. Toll Brothers Inc. (TOL) has a robust balance sheet, but its strong brand name and leadership in high-end housing could make it an attractive buy for a company wanting to expand into the luxury sector, says Stephen Kim, senior real estate analyst AT Alpine Woods Capital Investors LLC, which holds shares in homebuilding stocks including Toll Brothers.
KB Home could fit well with Ryland Group Inc. (RYL) which shares a similar market cap and business strategy, says UBS analyst David Goldberg. But, he notes, "Who knows if KB wants to be acquisitive?"
Then there's D.R. Horton, which could acquire another company to regain its position as the country's largest builder. "There is a certain empire-building nature to this industry, and people want to be the biggest, and you can't be the biggest picking up pieces of raw land or buying private builders - you can't get scale fast enough. So that might push people to do deals" says Goldberg.
Too much too soon?
Most industry experts believe consolidation will accelerate, but many wonder if Pulte might have jumped in prematurely and overpaid for Centex (CTX, Fortune 500).
"We have always felt that there would be additional consolidation in the industry - just not right yet," said Joe Snider, vice president and senior credit officer at Moody's Investors Service in New York. "We're in the middle - we're not at the end yet - of a very deep and long-lasting downturn."
Based on Pulte's closing price on April 7 just before the deal was unveiled, the transaction valued Centex at $10.50 a share, which represented a 38% premium to its closing price of $7.62.
"My gut would tell me that what Pulte paid was a little bit high," says Goldberg. If the market rebounds and prices go up, "Pulte will look like geniuses for buying a big land position at the bottom of the market," he says. But if the market tanks for two or three more years, he believes the merger will be viewed as ill-timed.
Although traffic and sales have improved for homebuilders since February, it's not clear if the Pulte/Centex union is a blip or the beginning of a trend, says Carl Reichardt, an analyst with Wachovia Capital Markets LLC.
Indeed, plunging home prices, rising inventory, surging foreclosures and the frozen credit markets have decimated the housing sector. Home prices are off about 30% on average from their peak in 2005, with once-hot markets such as Las Vegas, Phoenix, and parts of Florida and California tumbling 50% or more, says Kim. "And we're looking for another roughly 10% decline in home prices" this year, he says.
As a result, the nation's publicly-traded homebuilders have slashed prices, boosted incentives and taken roughly $30 billion in writedowns during this period, says Snider. Homebuilding stocks have plummeted 88% from their peak in 2005 until their trough in November 2008, according to Kim. Although they've rallied 6.5% so far in 2009, they're still off about 79% from their peak, he says.
Casualties of the housing bust
Analysts expect a number of distressed builders to exit the market through bankruptcy filings, mergers or fire-sales in the next year or two.
So far, about 17 of the country's top 100 homebuilders - including three publicly-traded builders - Levitt & Sons LLC, WCI Communities Inc., and Tousa Inc. - have filed for Chapter 11 bankruptcy protection over the past two years, says Reichardt. More recently, Comstock Homebuilding Cos. Inc. indicated it may seek bankruptcy protection
Publicly-traded builders, in general, are better capitalized than their rivals in the private sector. Many learned tough lessons from the crippling downturn almost 20 years ago where high debt and inventory levels pushed a flurry of builders into bankruptcy.
Some of the names that survived this rocky period, such as NVR Inc. and M.D.C. Holdings Inc., have among the lowest debt levels and land holdings today. "They learned a bitter, but very wonderful, lesson," says Snider. "They're the best positioned homebuilders today."
Still, many companies are at risk. "Some of the weaker public builders have already gone, and there may be more to go," says Kim. And that's where the well-capitalized players can step in, but they may be best suited to hold off a while longer.
"This is the arguably the worst downturn since the end of World War II and more severe than the late '80s and early '90s," says Curran. "Most parties will probably tend to wait until it's clear that a bottom has been established, and into the early stages of the upside," said Curran.
"I don't think anybody should feel rushed here," said Kim. "But I think they will look and they are looking."