The business guide to Congress
They are not your friends, but you can still make your case. To help navigate this tricky terrain, we offer a business leader's guide to the new Capitol Hill.
Photos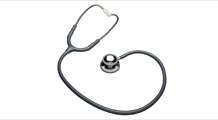 100-day scorecard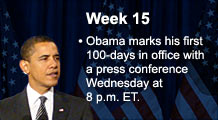 (Fortune Magazine) -- Washington is a dangerous place for business leaders these days. "There's absolutely no political risk in rounding up the witches," says crisis consultant Eric Dezenhall, who likens today's Congress to a colonial Salem for corporate executives.
Capitol Hill scriptwriters, who know a compelling political narrative when they see it, have located the ideal villains in this plot. Americans now think that corporate America's main contributions to the economy consist of John Thain's $87,000 rug, Vikram Pandit's Falcon 7X jet order, Wells Fargo's (WFC, Fortune 500) Las Vegas junket for employees, and, of course, AIG executives' $165 million in bonuses (which prompted Iowa Republican Charles Grassley to suggest they apologize - and then commit hara-kiri for good measure).
Fury at corporate America has swept Congress before, but it has mostly been contained to a particular industry - the S&L scandals, Enron's accounting misdeeds, $4 gas putting Big Oil on the hot seat. Today the careening travails of Wall Street, sucking up billions in taxpayer bailouts along the way, have sideswiped everyone's image. Combine that with an ideological power shift - Democrats who think corporate America has been pampered too long control the White House as well as Congress now - and it's a historically bleak time for business.
It's not a question of whether you'll get hurt - it's how much, lobbyists say. Still, business is mobilizing, after adjusting everything from policy strategies to codes of behavior. Enter this treacherous new world gingerly - and only after reading Fortune's new guide to navigating Capitol Hill.
RULE 1 Never forget: It's all about the optics
Don't be naive and think that members of Congress really want to hear your side of the story (especially if there's populist juice in attacking you). "The public doesn't understand data; they understand symbols and narratives," says Dezenhall. "And in this climate, people can't see past the symbols. No one wants to see company executives enjoying themselves right now." It may not be rational to focus on the use of private jets, but this is the new Washington. Skip the junkets and the limos - and always assume news crews are watching you, because they are. If you're in a time bind to get to D.C., fly your jet to Philly and take Amtrak from there. And consider the Park Hyatt; it sounds better than the Four Seasons.
RULE 2 Find an ally who's popular, because you're not
Corporate lobbyists long ago realized that they need to go to lawmakers' districts and get employees, local chambers of commerce, and (for Big Pharma) medical patients to make their case to Congress. In today's new Washington, finding attractive friends is more important than doling out PAC contributions. It's not enough anymore to argue that your company provides tax revenues to the Treasury. Think broadly: No lawmaker wants to be caught on camera shaking hands with a big banker today. But credit unions and community banks are still as popular as apple pie, so they've become useful frontmen for big-bank agendas.
RULE 3 Don't wait until your name is called
Lobbyists are pressing their clients to meet early and often with every member of every committee they can possibly encounter. "There are times you can be a turtle and pull in and hope the shell protects you," says Doug Goodyear, chief executive officer of the DCI Group, a Washington lobbying firm. "This isn't that time. Business leaders create jobs. That's a story that needs to be told."
It's also important to remember that just because you may not be in the spotlight now, you won't be next year. While Wall Street is on the hot seat, last summer it was Big Oil's turn. Goodyear likens Washington's focus to a searchlight that stops for an intense moment and then moves on. "When the light is off you, you really need to be preparing for the next time it focuses on you."
RULE 4 If you are called to testify, be boring
This isn't the time to whack Henry Waxman with a stinging comeback when he gets overbearing. Your fate is in his hands. "Think of it as a mugging," says Dezenhall. "The goal is not to get out of it with your money - it's to get out alive." The best lobbyists coach their clients to stick to a script religiously (think Obama at a press conference), avoid making news, and be humble and excruciatingly dull. "It's all about a conciliatory tone, saying, 'We want to work with you,'" says Rhonda Bentz, VP of Global Navigators.
If Barney Frank is your prosecutor, check your ego at the door; he's not impressed with the CEO title. "Be prepared to be offended; he will dress you down no matter who you are," says a lobbyist. But he's the smartest of the bunch, so be prepared to make a pithy and airtight case. If possible, it's best to stay off Waxman's screen altogether. Frank at least understands big business; Waxman despises it.
RULE 5 Run the Senate middle
Forget the House. While House Majority Leader Steny Hoyer will give you a friendly ear, and there are some conservative, Blue Dog Democrats who will object to the most antibusiness pieces of the Obama agenda, the numbers are against you. Voting power resides firmly with Speaker Nancy Pelosi, whose tightfisted control of the chamber has earned her the moniker "Tom DeLay in a pantsuit." (And don't let the Armani label on that wardrobe fool you - she is not your friend.) Pelosi can afford to let 37 of her own party members take a walk and still pass whatever she wants.
The only hope for corporate America this year is in the Senate, specifically in moderate Democrats and Republicans who can either grant or deny Senate Majority Leader Harry Reid the 60 votes he needs to pass legislation. "The centrist moderates will find and use their voice because of simple math," says the Chamber's Bruce Josten. That means it pays to get to know Republicans like Olympia Snowe and Susan Collins, Arlen Specter and Chuck Grassley; and Democrats like Mary Landrieu, Ben Nelson, Mark Pryor, Tim Johnson, and Evan Bayh.
Final advice: Get involved in the details, and don't ask for something without being ready to give something back.