Emergency small business loans coming in June
To kick off National Small Business Week, the government announced its timetable for a hotly awaited assistance program.
Photos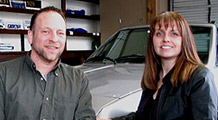 Photos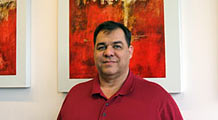 WASHINGTON (CNNMoney.com) -- An emergency loan program designed to shore up struggling-but-viable small businesses will open for applications in mid-June, the Small Business Administration announced Monday.
The news came during a speech by SBA head Karen Mills kicking off the SBA's annual National Small Business Week program of publicity and networking activities. Known as America's Recovery Capital (ARC), the emergency loans were authorized in February's stimulus bill. The SBA has been working since then to pull together guidance for the new program, which will back short-term loans of up to $35,000 that business owners can use to temporarily cover their payments on existing debt. No repayment on the ARC loans will be due for 12 months, and owners will have up to five years to repay them.
The SBA plans to release guidance to banks by June 8 and will be ready to accept lender loan packages by June 15. Business owners will need to apply directly to banks for the loans, but the SBA will offer those banks a 100% guarantee on the ARC loans they make. If the business owner defaults, the SBA will pay off the loan.
SBA Administrator Mills called the ARC loans "risky" and very different than the loans her agency typically backs. Aimed at businesses with "immediate financial hardship" but a past track record of financial success, the loans are intended to aid companies that "are in a situation where they just need a little extra help to bridge the troubled waters," she said.
Right now, many small businesses find themselves struggling against the economic tides. Mills acknowledged that her constituents are in trouble and looking to the government for help.
"I have started to think of the SBA not just as a backbone for small business, but as an entire bone structure," she said before a crowded audience at the Mandarin Oriental hotel in Washington.
Sworn in last month as the SBA's leader, Mills' talk on Monday marked one of her first public speeches in her new role. In her remarks, she said that the top three priorities for her agency are more progress on fulfilling the small business provisions of the American Recovery Act, revitalizing the agency, and "making the SBA the strongest possible voice for small businesses in the U.S."
The Recovery Act, better known as the stimulus bill, allocated $730 million for initiatives aimed at shoring up the country's small business. So far, "the results are good," Mills said. Since one stimulus provision took effect in mid-March, offering banks higher guarantees and waived fees on SBA-backed loans, the average weekly loan volume is up more than 25%, she said.
But that increase comes against a dismal backdrop for small business lending. In the quarter ended March 31, the number of loans made through agency's popular 7(a) loan program dropped 57% compared to the prior year, and several major lenders have sharply reduced their activity.
Senator Mary Landrieu, D-La., the chair of the Senate's small business committee, joined Mills in a small press conference after the public speech. Landrieu told reporters that it's a top priority for the committee and the agency to determine why 50% of the nation's banks aren't partnering with the SBA. The SBA itself does not directly loan money, but works with partner banks to offer government-backed loans.
"I would love to see any small business owner just walk around the corner to their local bank and say they're looking to expand their business," she said. "That bank should ask the SBA - would you be a partner with me?"
Landrieu also said that finding a better health care solution for small businesses is a top priority for her.
As for the agency, which employs 2,000 full-time workers, Mills said she plans to invest in "training, planning and better communication across the SBA ... and for repeated calls to break down silos, to give up sacred turf."
Internal reform was also a priority for Mills' predecessor, Steven Preston, who served as SBA chief from July 2006 to April 2008. After a 2005 government survey found that the SBA had the lowest employee morale of any major government agency, Preston devoted much of his energy to streamlining the agency and improving morale.

To write a note to the editor about this article,
click here
.