Retail stocks on the shelf
While analyst David Strasser expects the sector to finish the year higher, he says investors should wait for a pull-back before buying.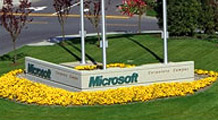 After a bleak 2008, equities are looking up. But whatever the market, our trademark long-term portfolio can help you build a nest egg for a secure future.
NEW YORK (Fortune) -- He's worked on both the sell side (Bank of America and Citigroup) and the buy side (Andor Capital Management.) Now as retail analyst David Strasser settles into his new job at Janney Montgomery Scott, he talks to Fortune about retail stocks, the economy and whether consumers are every going to start shopping again.
Q: Retail stocks have had a nice rally since March. Does this mean the worst is behind the group? And if so, should investors wait for a pullback before buying?
I don't expect these stocks to break out to new highs any time soon. Take a look at Home Depot (HD, Fortune 500). They just had an analyst meeting and it seems pretty clear they are going to beat second-quarter earnings estimates (when they report on Aug. 18th). Wall Street is expecting sales at stores open at least a year to be down in the high single digits, but it looks like sales are only going to be down in the low single digits. Yet, the stock hasn't moved much higher.
Still, I think there will be buying opportunities throughout the summer as these stocks pull back a bit heading into the big fourth-quarter finish. I am looking for the group as a whole to end the year on a stronger note. Retailers will be up against easy comparisons (from the 2008 holiday season), inventory should be light and so we'll see fewer markdowns.
Q: Is there anything the market is misreading about retail stocks right now?
I think food inflation will be higher than what the market expects. Last year, food commodity prices were up 5%. The market is looking for flat to slight inflation this year, but I think we could see inflation as high as 3% to 4%. That bodes well for retailers that sell food like Costco (COST, Fortune 500), BJs Wholesale Club (BJ, Fortune 500) and Wal-Mart. (WMT, Fortune 500)
Q: What on the horizon worries you most for the retail sector -- rising gas prices, unemployment or the possibility that consumers have permanently rest their buying habits to a lower level?
The two things that worry me most are gas prices and interest rates. I'm less worried about gas prices, because they tend to peak around July 4th. So there's a good chance we could end the year with lower gas prices than we are seeing now. But rising interest rates could stop consumer spending in its tracks. It would put the brakes on the housing market and hurt refinancing -- pretty much anything that is helping to put money back into the economy.
Q: Which stocks do you like and why?
I like Radio Shack (RSH). It's a bet on mobile communications. They have about 10% of the retail mobile phone market. They remodeled the part of their stores that sell wireless devices and they've increased commissions for employees selling the devices, both of which should help sales. They had the Palm Pre phone on launch day, which is the first time they've had a new product on opening day in awhile. They didn't have the Samsung Instinct for a few months and they never got the iPhone.
Target (TGT, Fortune 500) will have a better 2009 than it did in 2008. They were taken by surprise by the severity of the slowdown. They are more prepared today. They are still stocked more for want than for need, but they are shifting the mix more toward need by adding more consumables like household products and food.
Q: Aside from monthly sales figures and unemployment, what are some of the other -- and perhaps less obvious -- data you look at to gauge retail performance?
I'm looking closely right now at the availability of credit at the store level. During the bubble, probably about 85% of the country was given credit, when really only 65% of consumers are actually credit-worthy. So we are swinging back toward that 65% level, which is a good thing, but it's really painful for retailers, especially for sales of big-ticket items.