CryoLife's near-death experience
A once-flatlining medical company returns to profitability.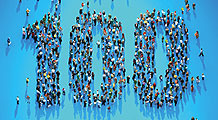 Amid the Great Recession, these companies are growing fast by offering services buyers can't go without -- like life-saving medical breakthroughs.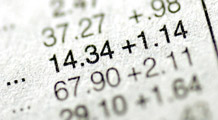 The FSB 100 is filled with fast growers, but money managers picked these 5 small-caps as stocks with especially bright prospects.
(Fortune Small Business) -- Every week 100 human hearts are flown into Atlanta's Hartsfield-Jackson International Airport and delivered on a bed of ice to the Kennesaw, Ga., facility of CryoLife (CRY). There the organs, which less than 24 hours earlier had beaten in the chests of their donors, are carefully dissected. Aortic valves, pulmonary arteries and other essential parts are removed, treated and kept in a liquid nitrogen deep freeze of -400°F until they are whisked away to hospitals around the country for implantation in patients, mostly children, who suffer from heart disease.
Cryopreserving human tissue is a profitable business for CryoLife. The company started in the early 1980s as a six-person operation run from a small laboratory near Atlanta's airport by co-founder Stephen Anderson, a former head of marketing at a Texas-based pacemaker company. Today CryoLife is a public company with 435 employees and 2008 revenues of $105 million (an 11% increase over 2007). That's thanks in part to Anderson's accurate bet that surgical demand would soar for human -- as opposed to mechanical or animal -- heart valves and tissue.
Before returning to profitability in 2007, CryoLife struggled through a dark period marked by a patient death, numerous lawsuits and a product recall that threatened to kill the company. Emerging from those crises to become one of the largest for-profit cardiac and vascular tissue processors in the country, as well as a successful medical device manufacturer, was an unlikely achievement.
"It was remarkable that the company was able to recover at all," says Raymond Myers, an analyst with Emerging Growth Equities, an equity research firm in King of Prussia, Pa.
CEO Anderson came up with the idea for CryoLife about 25 years ago, after he learned of groundbreaking work by University of Alabama scientists who used heart valves from cadavers in reconstructive surgery for children born with heart defects. Human heart tissue, it turns out, is particularly well suited to pediatric operations. Unlike mechanical heart valves, human valves don't require patients to use blood-thinning drugs long after implantation. They also come in smaller sizes than pig valves and can be cut to fit a newborn baby's heart.
But securing a market for CryoLife's services was a major challenge. When the company started, the use of human heart tissue in cardiac reconstructive surgery was quite rare in the U.S. Surgeons not only required training, they also needed easy access to a product with extremely precise storage and handling requirements. In the early days, Anderson says, he often sent a technician to the hospital to handle tissue delivery and thawing.
"We had to time it so the tissue and the rep arrived the morning of the surgery," he explains.
But as demand grew, CryoLife's reps were unable to travel to all of its clients. So the company purchased and installed liquid nitrogen freezers for the hospitals with the biggest accounts, enabling surgeons to maintain an inventory of human tissue on-site. Today CryoLife owns freezers in about half of its 500 or so client hospitals.
By 2000 CryoLife had invested in an entirely new market with BioGlue, a surgical adhesive used to seal lacerations that are under high pressure, such as those involving arteries. That year the company's revenues grew 16%, to $77 million.
But disaster lurked. In November 2001 a 23-year-old Minnesota man died after knee surgery that involved a transplant of human bone cartilage that had been processed by CryoLife. The cause of death: Clostridium sordellii, a bacterium that had spread in the donor cadaver before the tissue was harvested.
Within months the Centers for Disease Control and Prevention in Atlanta had launched an investigation into the company. And after an inspection the Food and Drug Administration issued a recall of all orthopedic tissue and blood vessels processed by CryoLife. (Heart valves were not affected.)
Lawsuits followed, including one filed by the parents of the patient. The company's share price plunged from more than $30 to less than $2.50 in four months, and by the end of 2003, revenues had plummeted 31% from the previous year, to $59.5 million.
Despite legal costs that threatened the limits of CryoLife's product liability insurance, the company eventually settled most of the lawsuits, including the one with the deceased man's family. A shareholders' class-action suit, which claimed CryoLife had been slow to disclose problems with some of its tissue, cost the firm $23 million.
Building back
Regaining the trust of both doctors and shareholders has been a long, slow and strategic process for Anderson and his team. In 2005 CryoLife became an accredited member of the American Association of Tissue Banks, a nonprofit organization that establishes and maintains standards for harvesting and processing human body parts. A year later CryoLife reached an agreement with the tissue-processing company Regeneration Technologies Inc., essentially swapping CryoLife's orthopedic business for RTI's heart valve business. CryoLife would no longer process the type of tissue that had caused the company trouble.
"One of the key milestones in CryoLife's recovery was exiting the orthopedic business," says Myers of Emerging Growth Equities.
BioGlue has also helped CryoLife bounce back. Sales of the surgical adhesive grew steadily throughout the tissue scandal, and by 2007 the product represented nearly half of the company's revenues. That year CryoLife reported profits of $7.2 million, a definite improvement over 2006, when the company managed profits of just $365,000.
CryoLife also seems to have repaired its reputation with the FDA, which recently cleared the company to market a heart valve processing technique that Anderson says will reduce the risk of infection. In addition, the company has been awarded a $5.4 million grant by the U.S. Department of Defense to develop BioFoam, a spin-off of BioGlue that will be used to seal wounds.
Despite the current economic landscape, CryoLife's future seems bright. Says Anderson: "Our products and services are mostly for critically ill people. That market is recession-resistant."

To write a note to the editor about this article,
click here
.