Food fright pays off
Neogen thrives with a full menu of food safety tests.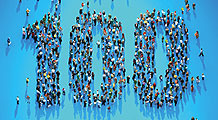 Amid the Great Recession, these companies are growing fast by offering services buyers can't go without -- like life-saving medical breakthroughs.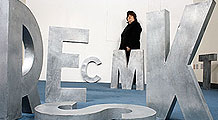 We check back in with several of last year's FSB 100 companies to find out if their torrid growth has continued.
(Fortune Small Business) -- Most consumers rely on government agencies such as the Food and Drug Administration and the U.S. Department of Agriculture to detect and resolve food safety issues. Farmers and food processors look somewhere else: Neogen (NEOG).
For nearly three decades, Neogen, based in Lansing, Mich., has created and acquired a variety of inexpensive diagnostic products that test for contaminants -- mostly allergens and bacteria -- in food. Although about half of the company's annual revenues come from the sale of veterinary equipment and animal vaccines, Neogen credits growing food safety concerns with pushing its third-quarter revenues up a record 11%, to $27.8 million. Annual sales hit $102 million in 2008, up from $86 million the previous year.
"Our business has been steady for a long time," says James Herbert, Neogen's founder and CEO. "But the industry is getting a lot of publicity due to the new administration's vows to spend money in the food safety area."
Federal law doesn't require the nation's farmers and food companies to regularly test their products. (While the USDA inspects meat-processing plants, the FDA, which oversees most foods other than meat, usually isn't called in until contaminated products have been discovered.) But given the recent spate of recalls -- peanuts that sickened thousands of consumers, salmonella-tainted pistachios that resulted in a recall of an entire crop of nuts -- President Obama has called for a more proactive approach to ensuring food safety, and an increasing number of food companies are investing in test kits.
"The government wants to reduce the time it takes to find problems with food," says David Acheson, M.D., the FDA's associate commissioner for foods. "Congress is looking at requiring preventive controls. Potentially that could mean initiating a testing requirement."
That would be a boon for Neogen, which already counts many U.S. dairies and large food companies as clients, including Smithfield Foods (SFD, Fortune 500), the nation's largest pork producer. But greater opportunities beckon overseas, where regulation is tougher and a range of allergens pose threats to the population.
"The food safety market in Europe is twice as big as that of the U.S.," says Tony Brenner of Roth Capital Partners, an investment bank in Newport Beach, Calif. International sales already make up more than 40% of Neogen's revenues, and the company, which also has offices in Mexico and Scotland, is rapidly working to develop test kits that will detect allergens such as hazelnuts and mustard, both of which are a growing concern in Europe.
"Two-thirds of our market lies outside the U.S.," says Herbert, who has started to tap Asia's growing processed food industry. "Providing solutions aimed at the worldwide food industry will continue to drive many of the new products we bring to market."
Neogen outdoes its competition -- niche players that operate as tiny divisions of corporations like Idex (IEX) -- by providing comprehensive testing for various types of contaminants, from antibiotics to soy.
"Neogen is really the only pure-play food safety company," says Scott Gleason, an analyst who covers the company for Stephens Inc., an investment bank in Little Rock. "Pepsi and Nabisco do not want to purchase testing products from seven or eight different suppliers; Neogen fills that synergy gap really well."
Dabbling in diverse markets has always benefited Neogen. In 1985 the company, which had launched a couple of years earlier with a screen for carcinogens in grain used for animal feed, bought a Chicago firm that manufactured veterinary instruments. Over the next two decades, Neogen acquired a collection of vet supply companies, using the steady revenue stream they provided to support the development of its more sophisticated food safety products. Today Neogen's revenues are split almost evenly between its animal health and food safety divisions. The interplay is crucial to the company's mission.
"We want our clients' chickens, dairy cows and pigs to be as healthy as possible," Herbert says. "Treating them inside the farm makes them more wholesome and less inclined to have contaminants when they leave it."
Of course, Neogen isn't immune to the effects of the economic meltdown. Revenues fell short of expectations last quarter, in part because of weakening currencies in Europe. Two of the company's largest customers -- Smithfield Foods and poultry producer Pilgrim's Pride -- have closed down large portions of their operations and are reducing inventory, which means they're purchasing fewer products from Neogen. Still, Neogen carries no debt, and its cash flow is positive every month.
"We've set our goal at reaching $200 million in annual revenues in five years," Herbert says. "We can achieve that."

To write a note to the editor about this article,
click here
.